Waterbury Mayor Neil O'Leary has selected Kathi Crowe as the new Executive Director of Waterbury Youth Services (WYS) in Waterbury, CT. In making the announcement, the Mayor said that Kathi was "chosen from more than 200 applicants, in part because of her extensive background in children's services".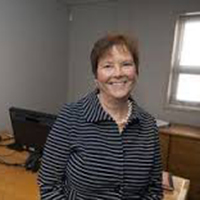 Kathi has served as a consultant in the area of youth development and child welfare services to private and public child welfare agencies across the U.S. She is the former Executive Director of the National Foster Care Coalition based in Washington, DC, where she coordinated advocacy efforts which resulted in significant policy reform. More recently, she was the Executive Director of two YMCAs in Rhode Island. Kathi is a sought after trainer and keynote speaker at local and national conferences and is on the adjunct faculty at the Schools of Social Work at UConn and Rhode Island College.
Her first task will be to assess all of the programs at WYS to make sure they're still relevant and meeting the community's needs. The agency has fifty employees and serves about 3000 children annually in greater Waterbury.
---