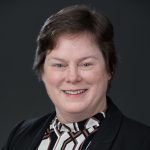 Dr. Megan Berthold is Co-PI on a research team that was awarded $100,000 through UConn Health's Vice President for Research's Research Excellence Program (REP-UCH) for her proposal "Remote Peer Learning for US-CAMBOdia Community Health Workers Managing Diabetes" (AKA: "PLUS CamboDIA"). She is joined by Julie Wagner of UConn Health (PI) and Thomas Buckley of the School of Pharmacy (Co-PI).
Cambodia is in the midst of a type 2 diabetes epidemic and faces a critical shortage of healthcare workers. In response, Cambodia has developed a national system of community health workers (CHWs), or Village Health Support Guides (Guides). Currently, Guides need more knowledge, training, and support to effect needed health improvements. The research team has developed an evidence-based bilingual diabetes education curriculum called Eat, Walk, Sleep, designed for delivery by CHWs. "We have also developed a cadre of enthusiastic Cambodian-American CHWs who have been thoroughly trained to deliver Eat, Walk, Sleep in Khmer" says Dr. Berthold. "A highly innovative next step is to link the Cambodian Guides and the Cambodian-American CHWs via telehealth for training, continuing education, and ongoing support." "The critical question for this and other displaced groups is, can lay health workers in the home country and those in the diaspora leverage each other's efforts to address diabetes?" Dr. Berthold and her team aim to find out.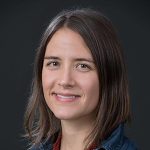 Dr. Caitlin Elsaesser was awarded $50,000 from the Research Excellence Program (REP) for her proposal "Understanding Social Media Interactions Among Youth Living in Violent Neighborhoods. Dr. Elsaesser was also awarded a $7,500 InCHIP seed grant for a related grant proposal. Dr. Elsaesser "says "while youth violence exposure is nothing new, adolescents are increasingly using social media to communicate with their peers, and social media can be used to facilitate aggression. For youth living in areas with high rates of firearm violence – or with access to firearms themselves – the effects of social media-based aggression can be particularly harmful and even lethal". Her study will investigate the ways that social media can lead to violence, as well as the strategies youth use to prevent such aggression from happening. "This is critical work in violence prevention, a pressing issue given that homicide is the second leading cause of death among youth". Dr. Elsaesser will be collaborating with Dr. Desmond Patton of Columbia University, Dr. Christine Ohannessian of University of Connecticut, and Dr. Emily Weinstein of Harvard University.
Dr. Brenda Kurz was awarded $5000 for an InCHIP seed grant focused on building collaborative research. Her study, "Coordinated Pain Management Education with Practice Applications for Interprofessionals," was jointly submitted with Dr. Paula McCauley from the School of Nursing. In addition, Drs. Caitlin Elsaesser, Megan Feely, and Stephanie Kennedy were awarded $4000 each from the School of Social Work for their submissions to the Dean's Incentive Award.
Reflecting on these outstanding accomplishments, Dr. Fendrich noted "The UConn School of Social Work faculty are establishing themselves as local, national and international leaders in bringing social work to the table to understand and solve critical public health challenges. These successes demonstrate that UConn SSW is on a very promising research trajectory."