Recent Publications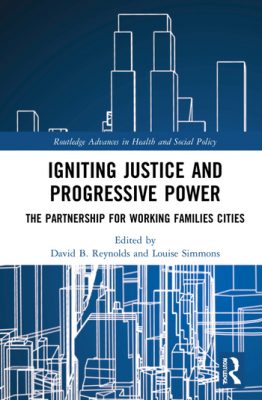 Coedited by Dr. David B. Reynolds and Dr. Louise Simmons, Igniting Justice And Progressive Power: The Partnership for Working Families Cities explores how Partnership for Working Families projects are a core part of the defeat of the right-wing in states such as California; the challenge to corporate neoliberalism in traditionally "liberal" areas; and contests for power in such formally solid red states as Arizona, Georgia, and Colorado. The book considers how these PWF groups work on economic, racial, and environmental justice challenges, equitable development, and other critical issues. it addresses how, at their core, they bring together labor, community, environmental, and faith-based organizations and the coalitions and campaigns that they developed have won and continue to win substantial victories for their communities.
---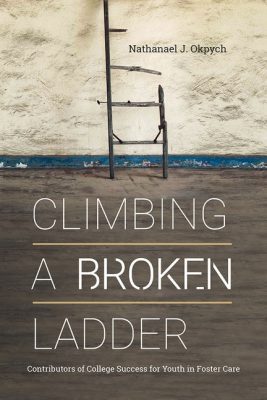 Although foster youth have college aspirations similar to their peers, fewer than one in ten ultimately complete a two-year or four-year college degree. What are the major factors that influence their chances of succeeding? Climbing a Broken Ladder by Dr. Nathanael Okpych advances our knowledge of what can be done to improve college outcomes for a student group that has largely remained invisible in higher education. Drawing on data from one of the most extensive studies of young people in foster care, Okpych examines a wide range of factors that contribute to the chances that foster youth enroll in college, persist in college, and ultimately complete a degree. Okpych also investigates how early trauma affects later college outcomes, as well as the impact of a significant child welfare policy that extends the age limit of foster care. The book concludes with data-driven and concrete recommendations for policy and practice to get more foster youth into and through college.
Listen to Dr. Okpych discuss his book on episode 29 of the UConn 360 podcast.
---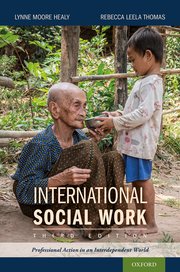 Drs. Lynn Moore Healy and Rebecca Thomas coauthored International Social Work: Professional Action in an Interdependent World, Third Edition, a comprehensive treatment of all dimensions of international social work. The authors' four-part framework includes domestic practice and policy influenced by global forces, professional exchange, international practice, and global social policy. The first section of the book explores globalization, development and human rights as foundational concepts for international social work. The text then provides an overview of global social issues and international organizations related to social welfare. Part II offers an overview of the global history of the profession. Similarities and differences in social work around the world are examined through seven country examples. Part III provides an extensive discussion of current aspects of the global profession, with chapters on ethics, social policy, international development practice, and practice at the international/domestic interface. Modalities of international professional exchange are then explored prior to a concluding chapter that provides recommendations for international action.
---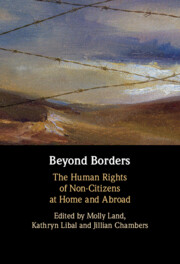 Beyond Borders - The Human Rights of Non-Citizens at Home and Abroad draws on contributions from a broad variety of disciplines – from literature to political science to philosophy – to consider the failures of law and politics to guarantee rights for the most vulnerable.  States have long denied basic rights to non-citizens within their borders, and international law imposes only limited duties on states with respect to those fleeing persecution. But even the limited rights previously enjoyed by non-citizens are eroding in the face of rising nationalism, populism, xenophobia, and racism. Coedited by Drs. Molly Katrina Land, Kathryn Rae Libal, and Jillian Robin Chambers, Beyond Borders explores what obligations we owe to those outside our political community and attempts to imagine new forms of belonging grounded in ideas of solidarity, empathy, and responsibility in order to identify a more robust basis for the protection of non-citizens at home and abroad.
---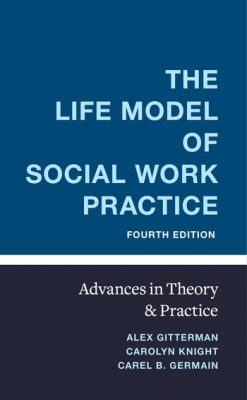 The Life Model of Social Work Practice
was originally published in 1980 by Drs. Alex Gitterman, Carolyn Knight, and Carel B. Germain, and it was the first textbook to introduce the ecological perspective into social work practice. This fourth edition brings the text up to date by expanding and deepening this perspective, integrating contemporary theory and research findings with numerous case illustrations drawn from a wide range of practice contexts. This textbook provides students with an invaluable introduction to the real world of social work practice and includes knowledge, methods, and skills for advanced practice. The fourth edition reflects the National Association of Social Workers Code of Ethics and the Council on Social Work Education's most recent set of competency standards, which accredit social work schools and programs.
---
Originally published in 2008, Racism in the United States: Implications for the Helping Profession investigated the many facets of racism in the United States and the implications for those in the helping professions. Using critical race theory as their starting point, authors Dr. Joshua Miller and Dr. Ann Marie Garran explored the historical context of racism as well as institutional racism present in the United States today. The authors convey that human service professionals must confront racism on two fronts: the racism outside of themselves as well as the racism within. The third and newest edition, published in December 2021, uses coloniality and other critical theories as a conceptual framework to analyze all levels of racism: structural, personal, interpersonal, professional, and cultural. It features the contributions of a new team of authors and scholars, including Dr. Lisa Werkmeister Rozas; new conceptual and theoretical material; a new chapter on immigration racism and updated content to reflect how racism and white supremacy are manifested today; and new content on the impact of racism on economics, technology, and environmental degradation; expanded sections on slavery; current political manifestations of racism and much more.