The UConn School of Social proudly celebrates 75 years of graduating social workers committed to social, racial, and economic justice! UConn was the first public university in Connecticut to offer bachelor's, master's and Ph.D. degrees in social work. Our master's program is ranked among the top 12 percent nationally and no. 1 in the state. To mark this 75-year milestone and our School's achievements, we are highlighting several of our 8,700 amazing alumni.
Are You an Alum?
Share Your Story with Us!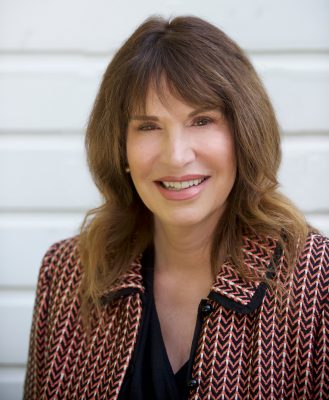 Name:  Jade E. Stoltz '80 BA, '90 MSW, DSW
Key Accomplishments:  Dr. Jade Stoltz has held leadership positions with nonprofits in Connecticut, New York, and Colorado with an emphasis on strategic planning, board development, resource development, marketing, communications, and branding. She has served as a social work field instructor at Metropolitan State University in Denver and at Western Connecticut State University. Jade is a co-founder of the Southbury Senior Alliance, a collaboration of Southbury organizations serving senior adults. She is a past board member of the New England Music Hall of Fame.
Lasting Lesson from SSW: One of my field placement supervisors was a challenging individual and my advisor, Dr. Barbara Pine, recommended that I stick it out despite my reservations. She was right and the placement was a rewarding one. People, projects, and situations can present in a chaotic fashion but seeing these challenges through is worth it.
Important Influence from SSW:  My late father and former UConn SSW faculty member, Selig Rubinrott, made an incredible impact on my life. His commitment to social group work, to advocating for our seniors by serving on the Governor's Blue Ribbon Committee on Aging, and his work with volunteer organizations such as Probus, steered me to the profession and made an impression on me about a life dedicated to service.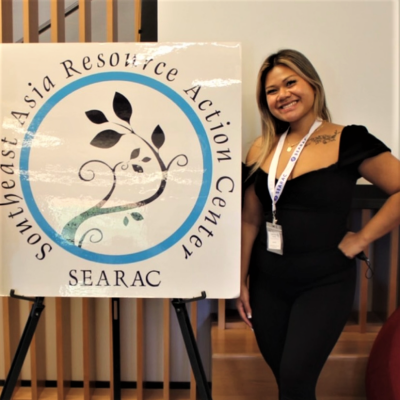 Name:  Nary Rath '19 MSW
Key Accomplishments: I am a California Program Manager for a civil rights nonprofit called the Southeast Asia Resource Action Center. I relocated to California so that I could lead statewide advocacy programs that prioritize health, mental health, racial justice, and immigration issues for the Southeast Asian American and Native Hawaiian and Pacific Islander communities. I lead coalitions of diverse organizations that serve various Asian American and Pacific Islander populations to advance policies on the state and local level.
Memorable Moment at SSW: My favorite memory of being at UConn SSW is going to Washington D.C. with my peers and professors! I loved networking and learning about the legislative process firsthand. We were encouraged to use our voices and met with members of Congress to advocate for policies for disadvantaged communities. This trip inspired me move to DC and complete a nine-month fellowship in the U.S. Senate!
Important Influence from SSW: Professor Tanya Rhodes Smith inspires me to use political action to instill change in my communities. The way she pushes her students to use policy practice and macro theory led me to my fulfilling career.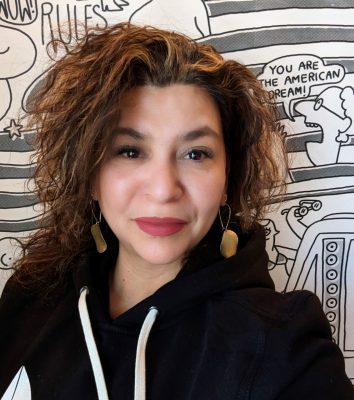 Name: Barbie Nadal Cristofaro '16 MSW
Key Accomplishments:  Nadal-Cristofaro is the founder and owner of Ends2meet LLC, creating awareness about social justice issues, and founder of 2AssureUS LLC, which offers counseling for individuals seeking mental health services. A graduate of Hartford Public Schools and the Educational Leadership Program at Sacred Heart University, Barbie extends her knowledge to interns from the Springfield College of Social Work and from UConn's School of Social Work. Additionally, she volunteers on the Interval House board of Connecticut and is president of the UConn Alumni Board of Champions.
Lasting Lesson from SSW: Professor Winston Johnson always greeted class with the question, "What's in the news?" I valued the message then as I do today. He was creating an awareness to look outside of ourselves, and notice the community, the needs, and see how they would impact our youth, our families, or our interactions.
Important Influence from SSW: Dr. Ellen Smith listened to my concerns when I was new at advocating for myself. She was a guiding force of knowledge and honesty. She embraced open discussions and understanding which allowed me to trust in the process. Today, I encourage interns to speak their minds and share their thoughts openly.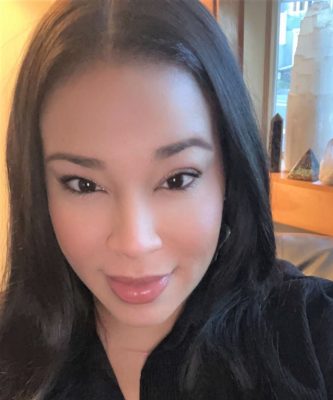 Name: Gabrielle Mitchell '22 MSW
Key Accomplishment:  After being an ongoing social worker for five years at the Department of Children and Families (DCF), I voluntarily transitioned into a new role as an investigator at the top of the new year! This position will give me the preferred experience to move up in leadership. I am eager to continue the work DCF Commissioner Vannessa Dorantes is leading, including keeping families home and united; modifying policies, procedures, and service provisions to better meet the needs of families; and continuing to discuss and push the anti-racist framework in order to represent families better and reduce racial disproportionalities in the system as a future leader of this agency.
Memorable Moment at SSW: Being the Commencement 2022 speaker and the students and faculty I met and built relationships with.
Lasting Lessons from SSW: Remembering to care for self and take a mental health day when needed.
Important Influence from SSW:  Regina Lester-Harriet. She was a great support, encouraging, light-hearted, and shows up for her students!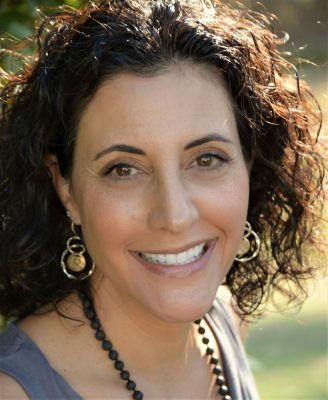 Name: Kristin Asadourian '94 BA, '00 MSW
Key Accomplishments: I am the founder of Living Become, LLC, an organization formed to share a research-based curriculum to increase social and emotional intelligence, executive presence, mindfulness, and overall wellness. We partner with school districts and not-for-profit organizations to bring social and emotional learning (SEL) to their populations. Living Become has been awarded grants through Citizen's Bank Community Leadership Award, The Commonwealth of Massachusetts, MassHire Workforce Boards and the Career Centers of Massachusetts. The Self-Discovery Journal I wrote was recently published and I am currently working with Lesley University to develop a training program that includes SEL for paraprofessionals.
Memorable Moment at SSW: My favorite and extremely impactful memory was traveling to Armenia to exchange social work best practices and help develop social work education at Yerevan State University. I documented the experience and produced a grant-funded documentary, "Beginning Where the Soviet Ends: The Development of Social Work in Armenia."
Important Influence from SSW: Dr. Nancy A. Humphreys was and continues to be an inspiration in my work. She taught me the importance of my voice and how to use it to help build strong communities.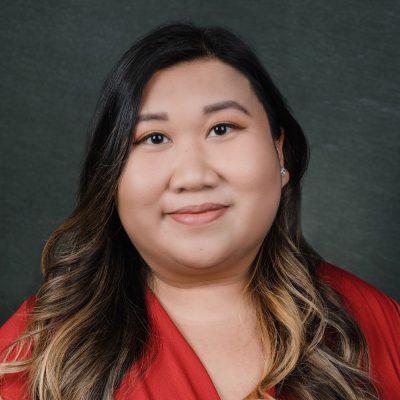 Name: Kelly Ha '19 BA, '21 MSW
Key Accomplishments: I am a therapist through Essence Behavioral Health, a clinical social worker for Connecticut Children's, and the co-founder of the #IAmNotAVirus Campaign. I have had the opportunity to support BIPOC communities by providing accessible mental health resources such as tools and trainings, which have been utilized in educational systems and corporations across the country. I provide anti-racist and culturally aware mental health services to individuals and families. I also engage in advocacy and legislative work to support BIPOC communities.
Memorable Moment at SSW: My favorite memory was giving the Commencement speech during the 2021 SSW graduation. I struggled academically and financially during my undergraduate experience and I was unsure I would even graduate or get into an MSW program. But UConn SSW took a chance on me and made sure I had the skills and resources to succeed.
Important Influence from SSW: Dr. Brenda Kurz has always been a huge support and inspiration to me. She always made sure I knew my worth whenever I would second guess my abilities to become a social worker. Due to her kindness, patience, and empowerment, I have been able be in spaces I never imagined.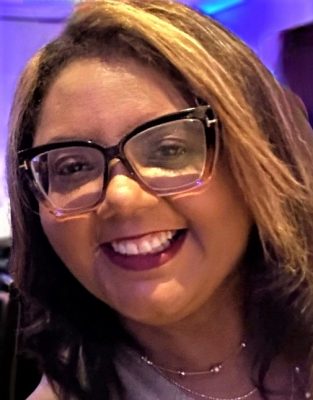 Name: Dharma C. Lacén Carrión '96 MSW
Key Accomplishments:  Returning to Puerto Rico after graduation, I have held clinical and leadership positions in psychiatric hospitals, and ambulatory and partial hospitalization programs for adults, children and adolescents. I have served as adjunct professor for social work private and public undergraduate and graduate institutions. In 2011 I co-founded the mental health department for MMM Puerto Rico, a Medicare Advantage health plan, positioning it as the only one in Puerto Rico with a mental health department integrated into its operation. In 2015 I was promoted to Assistant Vice President of Mental Health Operations. Since 2021 MMM of PR is part of Elevance (previously known as Anthem).
Lasting Lesson from SSW: The experiences gained through my field placements at the Student Mental Health Clinic in Storrs and Instituto de la Familia Hispana in Hartford offered me the opportunity to apply the clinical skills that have been instrumental in my clinical practice and in providing mental health services to diverse populations.
Important Influence from SSW:  Dr. Barbara Dicks was instrumental in my time at UConn. As a young Black Hispanic woman who recently arrived in Hartford, I had in Dr. Dicks a support in adapting to the school. She had the sensitivity and interest to make me and two other Puerto Rican colleagues feel welcome, inviting us to her home and let us know that we could count on her support and advice. I will be forever grateful to her because that gesture made a difference.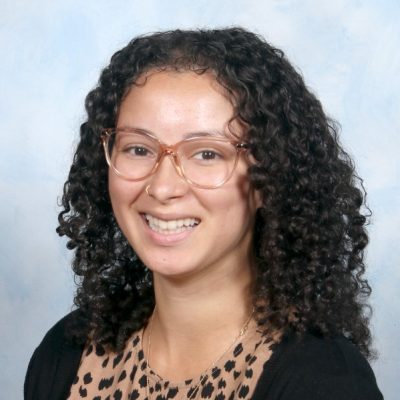 Name: Zoraida Ferguson '22 MSW
Key Accomplishments: I am a middle school social worker in the Hartford, CT area. Being a school social worker allows me the opportunity to meet with students both individually and in groups to provide them with social-emotional skills needed to be successful in the general education classroom. I also provide crisis intervention work in the school setting. One of the many highlights of my career is being able to see the growth and confidence in students overtime.
Lasting Lesson from SSW: While at UConn, one of the major things I learned is to have compassion not only for others but for yourself as well. Oftentimes in this field, we take on many emotions from our clients that we forget how to show ourselves compassion. This is extremely important in this line of work to ensure we do not burn out.
Important Influence from SSW: Professor Regina Lester-Harriat had an incredible impact on me while I was a student at UConn. Professor Lester-Harriat truly met her students where they were. I felt extremely welcomed in her class and she created an environment where I felt I could share in class and ask questions without judgement.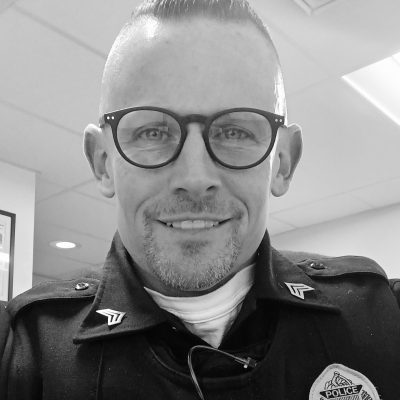 Name: Robert Dexter '15 MSW
Key Accomplishments: I am a Sergeant assigned to the patrol division at the Coventry Police Department [in Connecticut]. I am the coordinator of our critical incident team who develops best practices for handling emotionally disturbed individuals. I am the leader of our regional PEER team who focuses on officer wellness. I am a retired Army Captain and served in Iraq from 2004-2005 during Operation Iraqi Freedom. My most important job is being a father to three wonderful children.
Memorable Moment at SSW: I don't have one particular memory but remember many wonderful relationships I made with students and faculty. If I had to pick one moment it was simply being on stage for graduation with everyone, finally finished!
Lasting Lesson from SSW: I use my skills as a social worker in dealing with emotionally disturbed individuals as well as promoting officer wellness.
Important Influence from SSW: It would be unfair to name just one; they all impacted my success.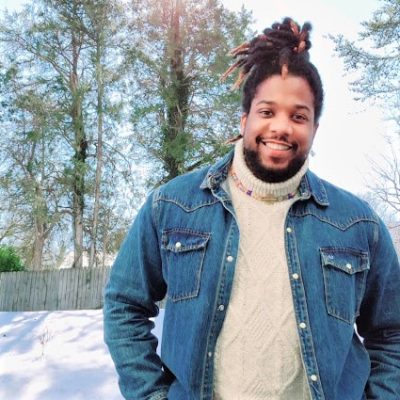 Name: Brandon Burke '15 MSW
Key Accomplishments: I am a medical social worker with Davita, Inc., covering two dialysis clinics in New Haven and Hamden, CT. I am also an outpatient psychotherapist with Alonzo Watts LCSW and Associates, LLC, providing group, family, and individual clinical services. Highlights include conducting research for CT DCF's Differential Response System, interning for the CT Dept. of Corrections at Manson Youth Institution and Cheshire Correctional Institution, and instructing trainings on cultural considerations when working with LGBTQIA+ youth at The Village for Families and Children in Hartford, CT.
Memorable Moment at SSW: My favorite memory was participating in a travel study to Germany with social work colleagues from Hochschule Merseburg, analyzing the qualitative effects of adversity in Berlin and the history of Holocaust throughout the country. Spending two days and nights at former concentration camp Buchenwald was monumental.
Important Influence from SSW: Former Associate Dean for Research Dr. Cheryl A. Parks, my first mentor in the LGBTQ community. Dr. Parks taught me that no matter how many opportunities you have or how much experience you may gain, learning is continuous.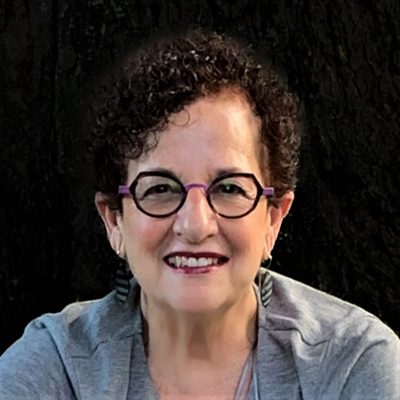 Name: Zelda R. Brodey "Z. Riki " '85 MSW
Key Accomplishments: When I first graduated from the School of Social Work I spent six years as a therapist in the children and family unit at Wheeler Clinic. It was very beneficial to my feeling confident in opening my own practice. After retiring I became a supervisor to third-year psychiatry residents at The Institute of Living, now part of Hartford Hospital. I have another master's degree in urban studies from Southern Connecticut University where I specialized in housing in urban areas, helping first-time homeowners.
Lasting Lesson from SSW: I learned to listen to others carefully and to express my feelings openly and with respect. I began to ask questions of my friends and family to learn more about my past. Now I have the experience to encourage others to learn about their past histories. This sheds much light on understanding oneself.
Important Influence from SSW: The entire experience of meeting others from diverse cultures impacted my life. It brought me out of the small bubble of friends and family I associated with.