The UConn School of Social proudly celebrates 75 years of graduating social workers committed to social, racial, and economic justice! UConn was the first public university in Connecticut to offer bachelor's, master's and Ph.D. degrees in social work. Our master's program is ranked among the top 12 percent nationally and no. 1 in the state. To mark this 75-year milestone and our School's achievements, we are highlighting several of our 8,700 amazing alumni.
Are You an Alum?
Share Your Story with Us!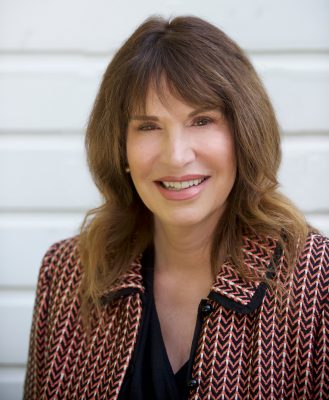 Name:  Jade E. Stoltz '80 BA, '90 MSW, DSW
Key Accomplishments:  Dr. Jade Stoltz has held leadership positions with nonprofits in Connecticut, New York, and Colorado with an emphasis on strategic planning, board development, resource development, marketing, communications, and branding. She has served as a social work field instructor at Metropolitan State University in Denver and at Western Connecticut State University. Jade is a co-founder of the Southbury Senior Alliance, a collaboration of Southbury organizations serving senior adults. She is a past board member of the New England Music Hall of Fame.
Lasting Lesson from SSW: One of my field placement supervisors was a challenging individual and my advisor, Dr. Barbara Pine, recommended that I stick it out despite my reservations. She was right and the placement was a rewarding one. People, projects, and situations can present in a chaotic fashion but seeing these challenges through is worth it.
Important Influence from SSW:  My late father and former UConn SSW faculty member, Selig Rubinrott, made an incredible impact on my life. His commitment to social group work, to advocating for our seniors by serving on the Governor's Blue Ribbon Committee on Aging, and his work with volunteer organizations such as Probus, steered me to the profession and made an impression on me about a life dedicated to service.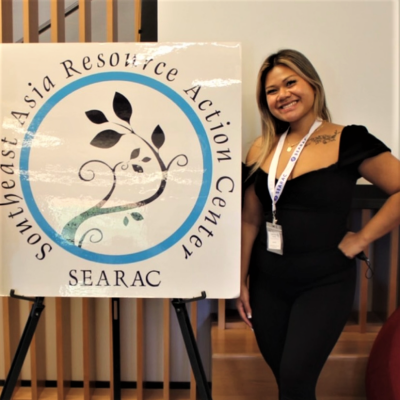 Name:  Nary Rath '19 MSW
Key Accomplishments: I am a California Program Manager for a civil rights nonprofit called the Southeast Asia Resource Action Center. I relocated to California so that I could lead statewide advocacy programs that prioritize health, mental health, racial justice, and immigration issues for the Southeast Asian American and Native Hawaiian and Pacific Islander communities. I lead coalitions of diverse organizations that serve various Asian American and Pacific Islander populations to advance policies on the state and local level.
Memorable Moment at SSW: My favorite memory of being at UConn SSW is going to Washington D.C. with my peers and professors! I loved networking and learning about the legislative process firsthand. We were encouraged to use our voices and met with members of Congress to advocate for policies for disadvantaged communities. This trip inspired me move to DC and complete a nine-month fellowship in the U.S. Senate!
Important Influence from SSW: Professor Tanya Rhodes Smith inspires me to use political action to instill change in my communities. The way she pushes her students to use policy practice and macro theory led me to my fulfilling career.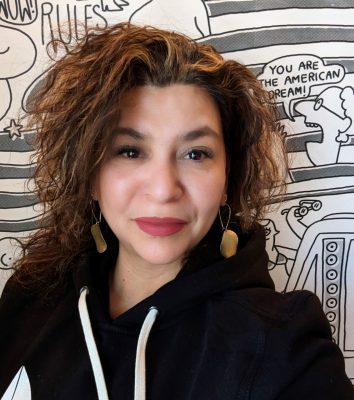 Name: Barbie Nadal Cristofaro '16 MSW
Key Accomplishments:  Nadal-Cristofaro is the founder and owner of Ends2meet LLC, creating awareness about social justice issues, and founder of 2AssureUS LLC, which offers counseling for individuals seeking mental health services. A graduate of Hartford Public Schools and the Educational Leadership Program at Sacred Heart University, Barbie extends her knowledge to interns from the Springfield College of Social Work and from UConn's School of Social Work. Additionally, she volunteers on the Interval House board of Connecticut and is president of the UConn Alumni Board of Champions.
Lasting Lesson from SSW: Professor Winston Johnson always greeted class with the question, "What's in the news?" I valued the message then as I do today. He was creating an awareness to look outside of ourselves, and notice the community, the needs, and see how they would impact our youth, our families, or our interactions.
Important Influence from SSW: Dr. Ellen Smith listened to my concerns when I was new at advocating for myself. She was a guiding force of knowledge and honesty. She embraced open discussions and understanding which allowed me to trust in the process. Today, I encourage interns to speak their minds and share their thoughts openly.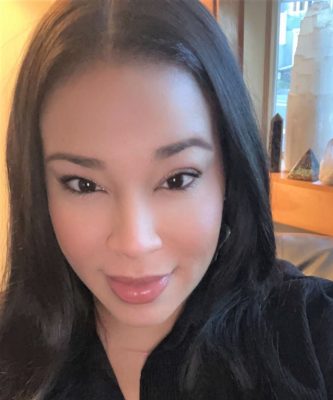 Name: Gabrielle Mitchell '22 MSW
Key Accomplishment:  After being an ongoing social worker for five years at the Department of Children and Families (DCF), I voluntarily transitioned into a new role as an investigator at the top of the new year! This position will give me the preferred experience to move up in leadership. I am eager to continue the work DCF Commissioner Vannessa Dorantes is leading, including keeping families home and united; modifying policies, procedures, and service provisions to better meet the needs of families; and continuing to discuss and push the anti-racist framework in order to represent families better and reduce racial disproportionalities in the system as a future leader of this agency.
Memorable Moment at SSW: Being the Commencement 2022 speaker and the students and faculty I met and built relationships with.
Lasting Lessons from SSW: Remembering to care for self and take a mental health day when needed.
Important Influence from SSW:  Regina Lester-Harriet. She was a great support, encouraging, light-hearted, and shows up for her students!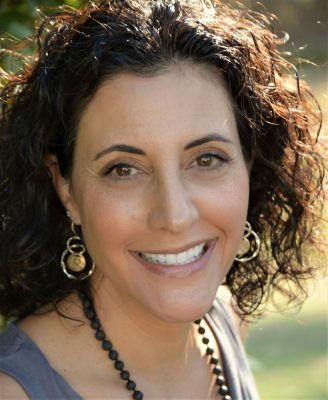 Name: Kristin Asadourian '94 BA, '00 MSW
Key Accomplishments: I am the founder of Living Become, LLC, an organization formed to share a research-based curriculum to increase social and emotional intelligence, executive presence, mindfulness, and overall wellness. We partner with school districts and not-for-profit organizations to bring social and emotional learning (SEL) to their populations. Living Become has been awarded grants through Citizen's Bank Community Leadership Award, The Commonwealth of Massachusetts, MassHire Workforce Boards and the Career Centers of Massachusetts. The Self-Discovery Journal I wrote was recently published and I am currently working with Lesley University to develop a training program that includes SEL for paraprofessionals.
Memorable Moment at SSW: My favorite and extremely impactful memory was traveling to Armenia to exchange social work best practices and help develop social work education at Yerevan State University. I documented the experience and produced a grant-funded documentary, "Beginning Where the Soviet Ends: The Development of Social Work in Armenia."
Important Influence from SSW: Dr. Nancy A. Humphreys was and continues to be an inspiration in my work. She taught me the importance of my voice and how to use it to help build strong communities.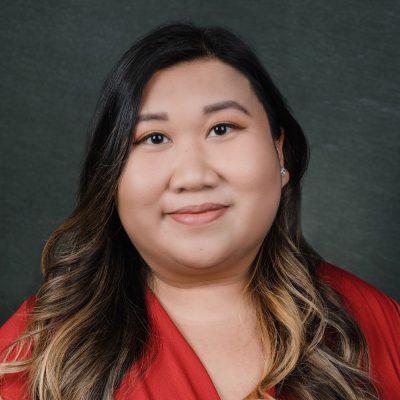 Name: Kelly Ha '19 BA, '21 MSW
Key Accomplishments: I am a therapist through Essence Behavioral Health, a clinical social worker for Connecticut Children's, and the co-founder of the #IAmNotAVirus Campaign. I have had the opportunity to support BIPOC communities by providing accessible mental health resources such as tools and trainings, which have been utilized in educational systems and corporations across the country. I provide anti-racist and culturally aware mental health services to individuals and families. I also engage in advocacy and legislative work to support BIPOC communities.
Memorable Moment at SSW: My favorite memory was giving the Commencement speech during the 2021 SSW graduation. I struggled academically and financially during my undergraduate experience and I was unsure I would even graduate or get into an MSW program. But UConn SSW took a chance on me and made sure I had the skills and resources to succeed.
Important Influence from SSW: Dr. Brenda Kurz has always been a huge support and inspiration to me. She always made sure I knew my worth whenever I would second guess my abilities to become a social worker. Due to her kindness, patience, and empowerment, I have been able be in spaces I never imagined.