For more than two decades, our doctoral program has prepared students to become independent researchers and to train the next generation of social work practitioners.
Through rigorous training in different methodologies, our students acquire a range of research skills and develop the capacity for original scholarship. After two years of coursework, students pursue their own interests as they complete their dissertations.
The program is open only to full-time students.
Message from the Ph.D. Director
Student Testimonial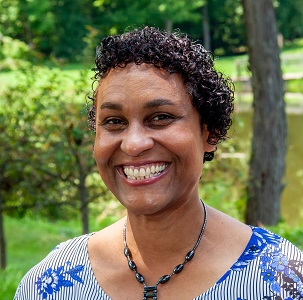 "UConn was the perfect match for me because of the way this program integrates clinical social work issues with those of human rights and social justice. If you find yourself dreaming of conducting meaningful research and developing skills to more effectively impact the lives of the most in need, it may be a great match for you too!"
--Martiza Vasquez Reyes, Ph.D. student
Program Requirements
Plan of Study
Students complete a total of 56 graduate credits. Eleven core courses in social work provide students with competency in:
Advanced research methods
Social science theories
Social welfare history
Policy analysis
Theories of teaching and learning
Students also complete two electives and 15 credits of dissertation research.
A sequence of required courses is illustrated below. The sequence will vary depending on your year of enrollment. Students complete 20 credits in their first year and 18 credits during the second year, including 6 credits of electives. Students will also take one course in the Fall semester of their third year.
Following completion of coursework and defense of the dissertation proposal, students must complete a minimum of 15 credits of dissertation research as they engage in their independent dissertation research.
Year One
Fall
SSW 6410: Research I: Research Design and Knowledge Generation – 3 credits
SSW 6412: Research III: Multivariate Statistics I – 4 credits
SSW 6425: Social Welfare Policy Seminar - 3 credits
Professional Seminar
Spring
SSW 6413: Research IV: Multivariate Statistics II – 4 credits
SSW 6415: Topics in Advanced Social Work Research - 3 credits
SSW 6445: Social and Behavioral Science: The Knowledge Base for Practice with Large Target Systems (Macro Practice) – 3 credits
Professional Seminar
Year Two
Fall
SSW 6411: Research II: Survey Research Methods – 3 credits
SSW 6420: Critical Analysis of Historical and Philosophical Themes of the Profession – 3 credits
Elective – 3 credits
Spring
SSW 6414: Research V: Qualitative Research Methods – 3 credits
SSW 6435: Social and Behavioral Science: The Knowledge Base for Micro Social Work Practice with Smaller Target Systems (Individuals, Families, Groups) – 3 credits
Elective - 3 credits
Year Three
Fall
SSW 6460: Teaching and Learning in Social Work Education: Roles and Contexts - 3 credits
Program Requirements and Timeline
During the second year of study:
Indication by student of preferred Major Advisor
By the end of the second year of study:
Formation of Advisory Committee
Before completing no more than 12 credits of coursework toward your degree:
Submission of Plan of Study
No later than four years after beginning doctoral study and at least eight months prior to completion of all degree requirements:
Passing of General Examination
At least six months prior to degree completion:
Submission of Dissertation Proposal to Advisory Committee
No later than eight years after beginning doctoral study:
Passing of Dissertation Defense