For more than two decades, the School of Social Work has been a part of the Urban Service Track/Connecticut Area Health Education Center Scholars Program (UST). This interdisciplinary program is designed to educate and train a group of students committed to serving the health care needs of Connecticut's urban underserved populations. Currently, students from the UConn Schools of Pharmacy, Nursing, Medicine, Dental Medicine and Social Work, as well as Quinnipiac University Physician Assistant program, participate in the program.
A total of 60 students, generally eight to 20 per school, who have a demonstrated commitment to service are selected each year. Known as Urban Health/AHEC Scholars, these students gain valuable exposure to the complex and challenging issues of health care in an urban setting. A strong mentorship component supports learners as they navigate their own personal and professional development.
Students develop competencies in a number of areas, including health-related culture and linguistics, population health, health policy, advocacy, leadership, community resources, interdisciplinary health care teams, and quality improvement.
Urban Health/AHEC Scholars participate in a variety of activities to enhance their clinical and patient counseling skills. These include the Clinical Skills Boot Camp, simulations and trainings incorporating screening tools.
Clinical training occurs in federally qualified health centers and other primary care facilities in Connecticut's urban underserved communities. Elective clinical experiences focus on underserved settings such as homeless shelters, community health fairs, and migrant farm worker clinics.
Operating for more than 20 years, the Urban Service Track/AHEC Scholars Program is part of a national movement funded by the U.S. Bureau of Health Workforce focused on training health professions' students to provide care to vulnerable underserved communities.
Student Qualifications:
Students may be enrolled in the either a two-, three-, or four-year program in any method concentration and must commit to two consecutive years with UST
Students should demonstrate potential for success in both their academic and field education pursuits as well as with UST.
For more information, visit the UConn Health Urban Service Track/AHEC Scholars page and contact sswust@uconn.edu.
Alum testimonial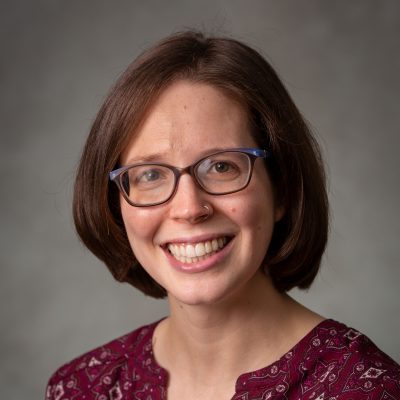 "Urban Service Track was the best thing I did when I was in graduate school. I can tell you from experience that it's tough to communicate across disciplines. Doctors, dentists, and pharmacists see the same patients I do, but they conceptualize patients' health concerns through a different lens. In UST, I learned to speak across those differences and get my voice and perspective heard. UST made me a stronger, more effective communicator and collaborator, and because of UST I'm a better team-based care provider now that I'm working."
Sundari Birdsall
Student Wellness Counselor
Yale School of Medicine