Serve your community and the growing Spanish-speaking population in Connecticut by applying for our new scholarship program for bilingual Master of Social Work (MSW) students, Connecticut ¡Adelante!
Scholarships Available
Students who are enrolled in our MSW program can apply for Connecticut ¡Adelante!  Accepted students are eligible to receive $2,500 in tuition assistance each semester during the two-year program, for a total of up to $10,000.
Why You Should Apply
As a Connecticut ¡Adelante! student, you will:
Strengthen your language and bicultural skills with specialized courses
Gain practical experience by interning at local community-based organizations and agencies that serve Spanish-speaking communities
Prepare for a career serving the mental health needs of Spanish-speaking youth and families in Connecticut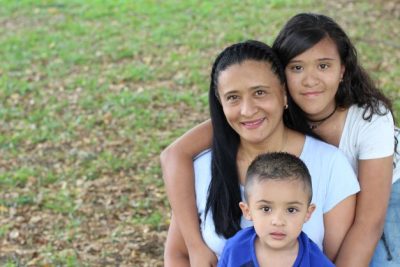 Eligibility Criteria
Priority is given to students who meet one of the following criteria:
Fall 2023- Connecticut ¡Adelante! Info Sessions
Learn more about this new MSW program option in one of our upcoming info sessions. Please register here
Apply Today
Prospective students can learn more about our MSW application process and curriculum at our Apply for MSW and MSW Coursework pages.
Apply
Accepted and current MSW students need to complete the Connecticut ¡Adelante! application form. Once applicants are provisionally accepted, students will take a general Spanish language proficiency test to determine their full eligibility to participate in the program.
For more information, please contact Eunices Pineda or Lesly Sanchez-Villar.