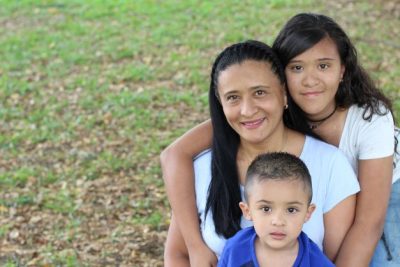 As the U.S. Latino population hit a record number of 62.1 million in 2020, (Passel et al., 2022) there continues to be a demand for culturally and linguistically competent Spanish-English bilingual social workers. Knowing how to speak Spanish is not the only aspect of linguistic competence. Varying degrees of fluency in reading, writing, and speaking can make a difference in ensuring the needs of individuals, families, and communities are being met.
The UConn School of Social Work is offering Connecticut ¡Adelante! an MSW program option designed to enhance the language proficiency of Spanish-English bilingual social work students pursuing a concentration in Individuals, Groups, and Families. Connecticut ¡Adelante! will help address Connecticut's increased workforce need by preparing MSW Spanish-speaking social work students to address the mental health needs of children and their families. This program aims to enhance the linguistic and socio-cultural competencies of students to better understand, serve and improve the lives of Latino/a/x families.
Student Eligibility
A cohort of up to 15 students entering their first-year foundation field placement and interested in addressing the mental health needs of children and their families who meet the eligibility criteria can participate in Connecticut ¡Adelante! Students must be in the Individuals, Groups, and Families concentration to apply. As applications are received, reviewed, and evaluated, available spaces will be filled on a first-come, first-served basis.
Selected students agree to:
• Enroll in the required HBEL 5328 Puerto Rican and Latino experience course taught in English during the fall semester of the first year.
• Enroll in the required Spanish courses for BASC 5391 (fall 1st year), IGFP 5301 (spring 1st year), IGFP 5302 (fall 2nd year), and IGFP 5303 (spring 2nd year).
• Complete two yearlong field internships in an agency addressing the mental health needs of children from primarily Spanish-speaking families.
• Maintain good academic standing with a minimum 3.0 cumulative GPA
Application Process & Selection:
All interested and eligible MSW students will complete an application for the Connecticut ¡Adelante! program. Once the application is completed and reviewed, if accepted, students will have to complete a general U.S. Spanish language proficiency test including vocabulary, comprehension, communication, and grammar.
Applications are now open and available at the Connecticut ¡Adelante! application page.
Stipend
Accepted students will receive a stipend of up to $2,500 each semester during the two-year program.
Contact
For more information, please contact Milagros Marrero-Johnson.