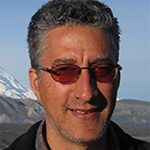 If you have a passion for social justice, developing skills as a researcher, and training the next generation of social work practitioners, the UConn School of Social Work doctoral program is for you. Through rigorous training in different methodologies, our students acquire research skills to become independent investigators and develop the capacity for original scholarship. After two years of intensive coursework, students pursue their own substantive interests as they complete their dissertation.
Our doctoral students work with nationally known faculty with expertise in a range of topics including human rights, child welfare, macro social work, trauma, international issues, and anti-oppressive practice. Graduates are prepared to assume roles as researchers and educators in a variety of settings:
Teaching BSW and MSW students the skills for ethical and effective practice
Influencing social policy and the development of social welfare programs
Utilizing research skills to advance knowledge and solve critical social problems
Distinguished by small cohorts and a collegial environment, the doctoral program provides a range of supports to students throughout their tenure. Formal mentoring by faculty, as well as peer support, prepare our graduates for successful careers in social work research, education, and practice.
Learn more about the Ph.D. program or apply now.