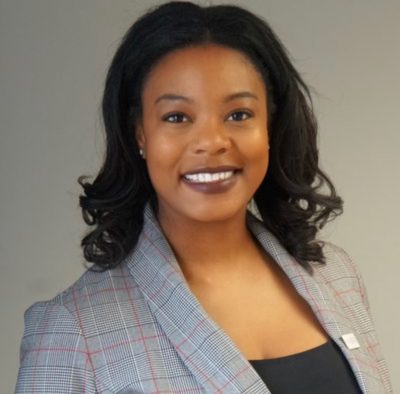 Name, Profession Title, SSW Class & Concentration
Ayesha R. Clarke, Deputy Director at Health Equity Solutions, c/o 2018, Policy Practice
Brief description about your current career path 
After I graduated, I was hired by COMPASS Youth Collaborative and assumed the role as Vice President of Operations. I utilized the skills I learned about program planning and policies to understand my role and how to push accountability for programming. After two years, I was able to transition to the Deputy Director at Health Equity Solutions, where I am no longer involved in programming, but able to handle all of the organization's operational needs. The School of Social Work allowed me to understand functional requirements and to ensure that policies are in place to help everyone understand their roles, responsibilities and expectations.
What are your favorite hobbies?
I enjoy traveling, reading, and spending time with my family and friends.
What was your favorite moment at UConn SSW?
My favorite moments are the times I spent building relationships with my policy cohort. We learned and supported each other so much during the course of our time at UConn SSW. It's been three years since we graduated and we still keep in touch to discuss our work and the latest policies.
What is something you learned at UConn SSW that still applies to your work today?
The Nancy Humphrey Institute has helped me tremendously. I was able to apply so much of what I learned to my own campaign when I ran for a board member position. The institute helped me understand how to be an elected official and the process of running successful campaigns. Logic models are important! (LOL).
During my time at UConn SSW, I didn't fully understand the importance of logic models and why we needed to have them. Since then, I've discovered that having a proper understanding of these models has allowed me to support change management in my current roles.
I have also learned how policies affect people's daily lives. It is essential to understand who a policy impacts, who is on your side and against you, what to look for in policy decision making, and when policies can be implemented. The process recordings were also beneficial and helped me remember conversations and understand my feelings. More importantly, the school taught me how to use empathy to support, promote and help shift policies.
---