On May 7, 2022, the School of Social Work celebrated its inaugural Alumni Awards during its annual meeting. The details and awards winners are described below. Congratulations to our amazing alumni winners!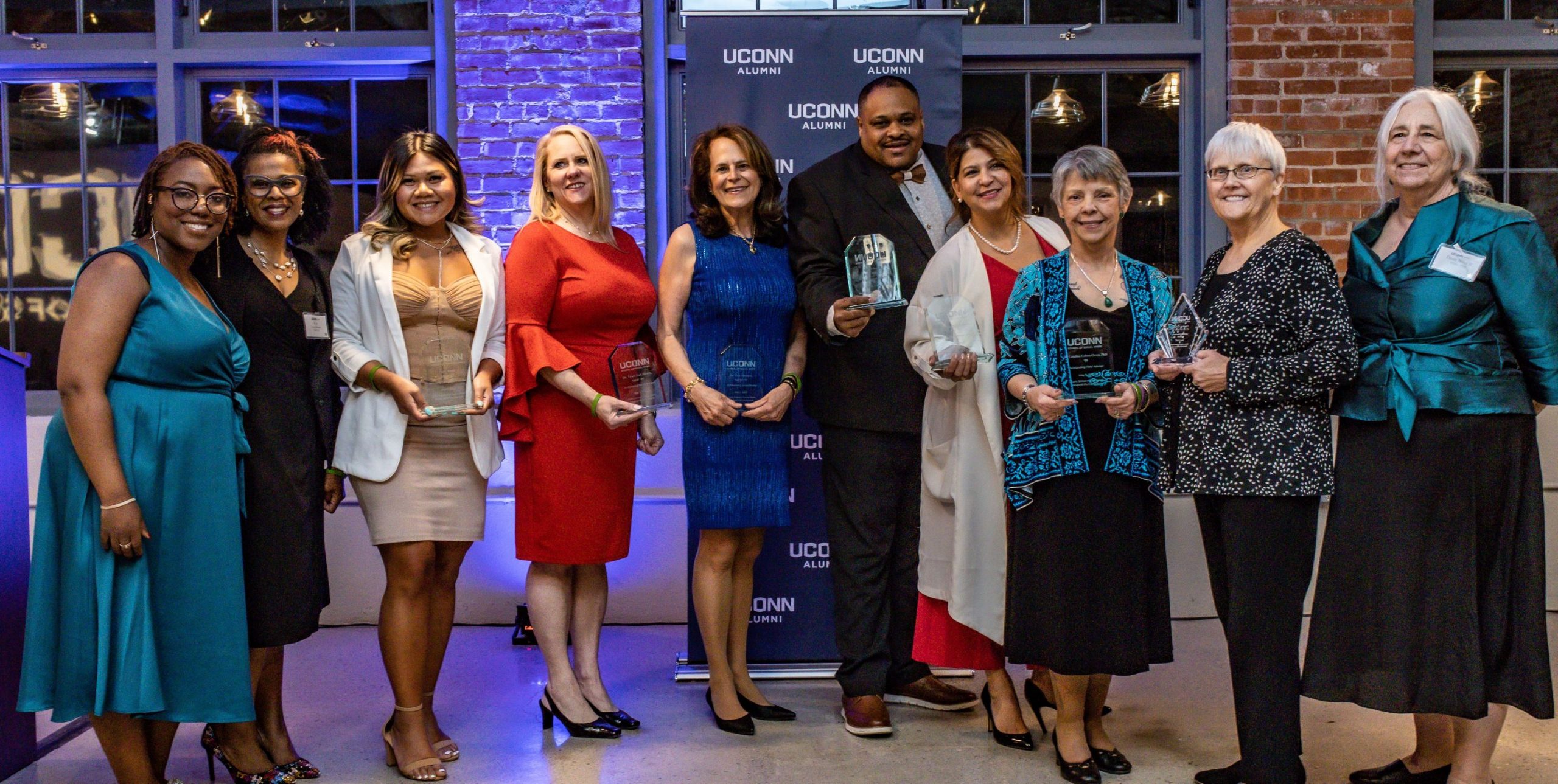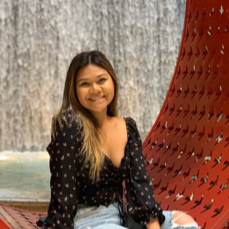 Emerging Social Worker Leader
Nary Rath, MSW '19, California Program Manager at SEARAC
This award honors an alumnus social worker who is at the beginning phase of their career and who has demonstrated outstanding leadership as a developing professional.
Nary Rath is a first-generation college graduate and the daughter of Cambodian refugees. She received her Master of Social Work from the UConn School of Social Work in 2019. She was an advanced standing student in the policy practice concentration and performed her internship at Hartford City Council. Since graduating, she was selected by the Asian Pacific American Institute for Congressional Studies (APAICS) as a Congressional Fellow and relocated to Washington, DC where she fulfilled a 9-month fellowship in the office of Senator Jacky Rosen (D-NV). In the Senate, she handled the Senator's human trafficking portfolio and had the opportunity to advocate for robust federal funding for services for survivors of trafficking. She also had the once in a lifetime opportunity to witness the impeachment trial of President Donald Trump. Following her fellowship, she began working as the immigration policy advocate for the Southeast Asia Resource Action Center (SEARAC) where she advocated for progressive immigration reform for the Southeast Asian immigrant and refugee community.
Still with SEARAC, Nary is now their California Program Manager and has relocated to San Jose, California. She leads SEARAC's state-level programming through event planning, campaigns, trainings, coalition management, and support with community engagement and organizing. She fosters strong relationships with California partners, including through coalitions and partnerships on immigrant and refugee rights, health and mental health, education, and racial justice. Nary is also a published author and co-authored the book, "I Am Asian". Her passage explores her family's personal experience with the unjust immigration system in America and dealing with the mental health stigma within the Cambodian Community.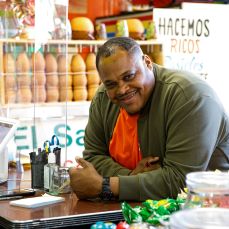 The Trailblazer Award
Dean Jones, MSW '15, Director of Peacebuilders at COMPASS
This award honors social work alumni who have graduated in the last 10 years and who have had significant impact within their profession, contributed to their community, and show promise of continued success.
As the Director of Peacebuilders, Dean is responsible for conceptualizing, developing, and facilitating the implementation of programming for the youth COMPASS serves. Any time of the day or night, you can find Dean on the streets of Hartford, working to build a community where youth feel safe, live peacefully, and could reach their full potential. Dean's passion for working with high-risk youth is rooted in his personal experiences. As a young man, Dean faced many of the obstacles the youth he serves face. He knows what life on the streets is all about, and he knows what serving time in prison means.
Dean often says he is using his second chance to give youth their first chance. Dean was released from prison in 2005. He went back to school and received a bachelor's degree, and in May 2015, his MSW from UCONN School of Social Work. Since his release from prison, Dean has been a tireless advocate for the youth in his community. Young people recognize Dean on the street and know they can trust him. Dean builds trusting relationships with youth to help them transform their lives. To say Dean has touched the lives of hundreds of Hartford's highest-risk youth would not be an exaggeration. Whether meeting them on the basketball court or in the streets, Dean reaches young people in trouble and helps them build peace in their lives.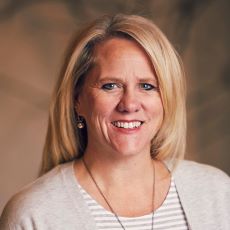 Outstanding Social Worker Award
Dr. Traci LaLiberte, MSW '97, Executive Director at Center for Advanced Studies in Child Welfare, Minnesota Child Welfare Training Academy – University of Minnesota School of Social Work
This award honors alumni whose accomplishments, affiliations, and careers have made an outstanding impact and/or have been recognized within their field relevant to community/society in the present-day.
Dr. Traci LaLiberte is the Executive Director of the Center for Advanced Studies in Child Welfare (CASCW), in the School of Social Work at the University of Minnesota. Dr. LaLiberte manages this large research and training center while focusing her research on child welfare practice and policy with particular interest in child and parent disabilities. She has served as principal investigator (PI) on studies examining the intersection of child welfare and disability, child welfare and educational experiences of high risk youth, comprehensive assessment, evidence-based practice in treatment foster care settings, and the child welfare workforce. Dr. LaLiberte is the PI on a multi-year, federal child welfare education grant and a ten year, multi-million dollar State-University child welfare training academy. She provides broad oversight to the statewide longitudinal integrated data project, Minnesota Linking Information for Kids (Minn-LInK) and in recent years has worked with local counties to evaluate practice, including the implementation of the Children's Bureau Comprehensive Family Assessment Guidelines, a federally funded, five-year demonstration project.
Dr. LaLiberte has worked as a practitioner in the fields of child welfare and developmental disabilities for more than 30 years. She has developed curriculum and facilitated local, national, and international level training on a wide variety of topics related to child welfare and disability. In addition to her consultation and her talks at conferences, Dr. LaLiberte has numerous publications in peer-reviewed research journals. She received her M.S.W. from the University of Connecticut and her doctorate from the University of Minnesota.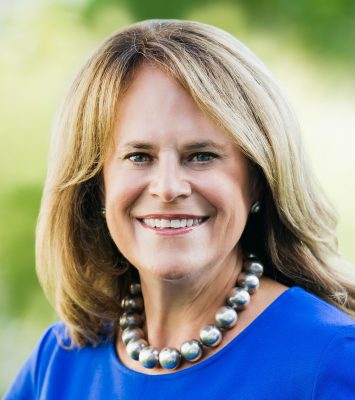 Outstanding Social Worker Award
JoAnn Simons, MSW '77, Chief Executive Officer at Northeast Arc
This award honors alumni whose accomplishments, affiliations, and careers have made an outstanding impact and/or have been recognized within their field relevant to community/society in the present-day.
Jo Ann Simons has over 40 years of experience in the intellectual and developmental disabilities field. Her progressive initiatives have included the creation of the ArcTank to fund innovative ideas to positively disrupt disability services, closing several sheltered workshops and transitioning the focus from sheltered employment to community job placement, innovative school to work programs, inclusive community living, movement from community residences to shared living models, and creating new environments to serve people using retail malls.
Jo Ann was named the CEO of the Northeast Arc in January 2016. The Northeast Arc has an operating budget of $300 million, with 1,100 employees and supports over 15,000 individuals in nearly 200 communities across Massachusetts. Northeast Arc's latest initiative embodies Jo Ann's spirit of bold invention. Under her leadership, Northeast Arc is creating a new resource—the Center for Linking Lives—in 26,000 square feet of highly visible retail space in the heart of the Liberty Tree Mall in Danvers, Mass.  The Center serves as a vibrant gathering place, where individuals with disabilities can reach their full potential, and learn to lead fulfilling lives alongside their peers.  This is an exciting turning point for the communities Northeast Arc serves. And importantly it represents a scalable idea—with powerful implications far beyond Danvers and Boston's North Shore.
Currently a member of the Governor's Commission on Persons with I/DD and the Autism Commission, Jo Ann also served on Governor Charlie Baker's Transition Committee on Health Care. She is past Chair of the National Down Syndrome Society and past President of the National Down Syndrome Congress. She is the former Chair of LIFE, Inc. of Cape Cod, she is also a Director of Century Bank and The Tufts Health Plan Foundation. She is the author of the Down Syndrome Transition Handbook (Woodbine House 2010). In addition, she created Footprints for the Future, a personal planning tool that provides a place for families and professionals to record specific and personal information as part of their future and estate planning.
Jo Ann has a BA from Wheaton College of Massachusetts and a MSW from the University of Connecticut. Her speaking engagements include presentations to professionals and parents and siblings of children with intellectual disabilities throughout the United States. Her international presentations include Dublin, Belfast, Guatemala City, and Nagano, Japan.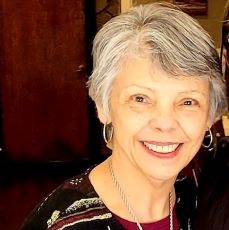 Outstanding Field Advisor Award
Dr. Catalina Caban-Owen, PhD '09, Adjunct Faculty and The University of Connecticut
This award honors a field advisor for their contributions and service to the UConn School of Social Work and its students.
Dr. Caban-Owen is very active in her community and is on many organizations and boards. She currently sits on the Windham Board of Education and works tirelessly on community campaigns providing Spanish speaking explanations and directions to those who attend and need interpretation making sure that everyone is able to participate.
Dr. Caban-Owen was a longtime school social worker in the Windham Public School system where she supported and mentor numerous students and families (1992-2018). She has been a faculty advisor and part-time adjunct faculty for UConn SSW from 2002 to present. She has served a faculty advisor to both Macro Social work students and clinical students. She is known for her tough but fair and supportive work with students. She is a faculty advisor and faculty member who will go above and beyond for her students as she considers her work with students and families a labor of love.
Dr. Caban-Owen takes on many social work advisees each year. She works with each student and providing both academic and field support and mentorship. When she was a school social worker, she always took students for field instruction providing them with the opportunity to observe and shadow her work and later to work individually under her guidance. She has mentored many students this way over the years. She also steps up and provides field instruction for agencies in Windham that do not staff a social worker, liked the Windham Regional Community Council, Inc. Windham Youth Services Bureau.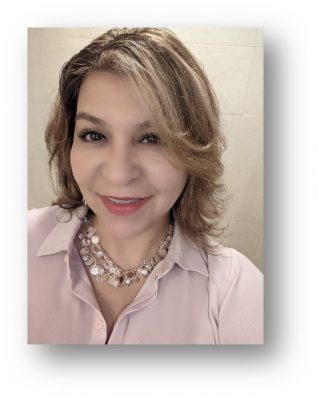 Outstanding Volunteer Award
Barbie Nadal-Cristofaro, MSW '16, Founder at Ends2Meet LLC
This award honors alumni for their dedication to the advancement of the UConn SSW Alumni Office's strategic goals.
Barbie Nadal-Cristofaro is from New York City and is a graduate of the University of Connecticut School of Social Work, class of 2016. Most recently, completed the Educational Leadership Program at Sacred Heart University in 2020. Mrs. Cristofaro continues to grow through one of her passions which is outreach. She is the founder and owner of Ends2meet LLC, creating awareness on social justice issues, providing resources, and counseling services in English and Spanish. Mrs. Cristofaro is a graduate of Hartford Public Schools and has dedicated her adult years to education. She has worked for Hartford Public Schools since 2008 and is currently employed as a school social worker with the district. She has a special place in her heart for English learners and recalls how difficult it was to manage her native language in Spanish while learning English. In addition to the many years in the Hartford school system, she has many years of experience working in the community, namely in Hartford with outreach, community engagements and collaboration with community-based organizations while working in education. She extends her knowledge to interns from the Springfield College of Social Work as well as for the University of Connecticut's School of Social Work.
Mrs. Cristofaro resides in Rocky Hill, CT with her husband Victor, who is also in education and a graduate of the University of Connecticut. Together they are raising the two youngest children at home. They enjoy traveling outside of the United States, photography, enjoy new vegan recipes, friendships, and family time.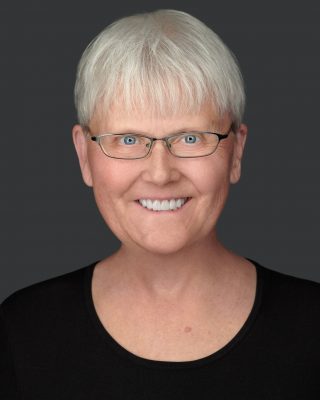 Lifetime Achievement Award
Charlotte Kinlock, CLAS '75, MSW '81, Founder at Kinlock & Company
This award honors an alumni social worker who has made significant contributions or developed model programs that have been replicated and has been in the field for at least 25 years.
Charlotte Kinlock received her MSW from the UCONN School of Social Work in 1981, with a major in Community Organizing. During her time as a student, Charlotte organized the first "lesbian and gay" field placement in the school's history. Because she listed this placement on her resume, she faced very direct, explicit discrimination as she searched for a job after graduation. She took on a few low-paying service sector jobs to pay the bills and eventually was awarded a Title XX grant to train nonprofit agencies focused on mental health and addiction services about how to be more sensitive when working with their lesbian and gay clients. This Title XX grant was the first federal grant in Connecticut focused on lesbian and gay issues.
Charlotte went on to serve as the Executive Director of the CT Coalition Against Domestic Violence and the Education Director of the CT Women's Education and Legal Fund (CWEALF), and spent a decade as the principal of a training company focused on sexual harassment prevention and workforce diversity. For over ten years, Charlotte served as an adjunct professor at the UCONN School of Social Work, teaching both Macro Practice Foundation and Political Advocacy classes.
In 1985, Charlotte became the first co-director of the all-volunteer CT Coalition for Lesbian and Gay Civil Rights, the lead grassroots organization behind the passage of the state's "Gay Right's Law," which prohibited discrimination on the basis of sexual orientation in areas of employment, housing, credit and public accommodations. The passage of that bill in 1991, after 18 years of being introduced and seven long years of intensive grassroots organizing, brought Charlotte full circle. After being told in 1981—upon graduation from the UCONN School of Social Work—that she was not going to be hired because she was a lesbian, to helping to lead the effort to pass legislation that explicitly prohibited that kind of discrimination, was incredibly satisfying. And the skills she learned as a Community Organizing student at UCONN were invaluable.
Charlotte lives in Avon with Anne Stanback, her wife of nearly 40 years, and their two pups, Dash and Nugget.