From the Desk of Dean Heller
Dear Colleagues,
While Black History Month presents us with the opportunity to celebrate the contributions of African Americans to our nation's history, at this moment we are also called to redouble our commitment to the cause of racial justice.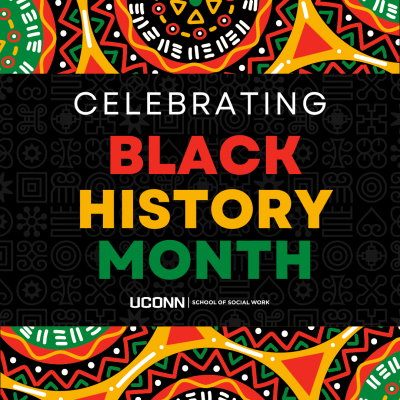 As many of you know, in early January, 29-year-old Tyre Nichols of Memphis, Tennessee died after being fatally beaten by police officers during a traffic stop. His death is a painful reminder that just three years after George Floyd's death, Black people remain disproportionate targets of police violence. At the School of Social Work, we are staunchly opposed to systemic racism and will continue to use the tools of teaching, scholarship, and community and professional action to call attention to and end the structural inequities that harm Black communities.
Fittingly, the theme for this year's Black History Month is "Black Resistance." According to the Association for the Study of African American Life and History, the theme addresses the fact that "African Americans have resisted historic and ongoing oppression, in all forms, especially the racial terrorism of lynching, racial pogroms, and police killings since our arrival upon these shores." We are all too aware of how anti-Blackness continues with efforts to erase Black history and excuse violence. As long as such anti-Black oppression exists, the School of Social Work will work to challenge it, locally and globally.
The School's Black History 365 committee engages in this work by honoring and highlighting Black lives, contributions, and culture throughout the year. On Feb. 1, we're hosting "Giving Voice to the Black Experience," an event with local artist Miles Wilson-Toliver who will discuss a form of resistance – the rejection of Euro-classical voice technique which paved the way to a more universal technique: RSVP at http://s.uconn.edu/BH365.
All month long, I strongly encourage you to explore opportunities at UConn and in your community to highlight the accomplishments and impact of Black and African American communities on our history, society, and culture. Visit a museum, attend a lecture, read a book, volunteer. These efforts advance diversity, equity, inclusion, and anti-racism, as well as our goal to support and value the experiences of our Black students and colleagues.
In solidarity,
Nina Rovinelli Heller, Ph.D.
Dean and Professor
Zachs Chair in Social Work