Perspective: Associate Dean for Research & Scholarship
Researchers at the UConn School of Social Work continue to leverage partnerships with state agencies to confront some of the most critical issues facing our society today. Partnerships with the Department of Mental Health and Addiction Services, the Department of Children and Families, and the Office of Early Childhood have led to an increase in both scholarly output and funding that will benefit individuals, families, and communities – particularly those representing marginalized groups.
"The work presented here is only the tip of the iceberg," says Michael Fendrich, Professor and Associate Dean for Research. "Despite increasing external challenges raised by the ongoing pandemic, our social work faculty and staff continue to expand the scope of their impactful research."
School of Social Work faculty and staff are engaged in collaborative teams that are developing and advancing scholarship to address a diverse range of problems, including the impact of the COVID-19 pandemic, adverse childhood experiences, foster care, homophobia, trauma, aging, and more. In addition to the research highlighted in this newsletter, faculty and staff have also recently engaged in work that explores models of social work practice, services for people with disabilities, the human rights and health of refugees and immigrants, youth violence, and the ongoing substance use crisis affecting families in Connecticut and nationwide. "The body of research and scholarship is still growing. It's vibrant, it's impactful and wide-ranging, focused on diverse populations and the most pressing and relevant problems of the day," he says.
A Strengths-Based Program to Support Families in Crisis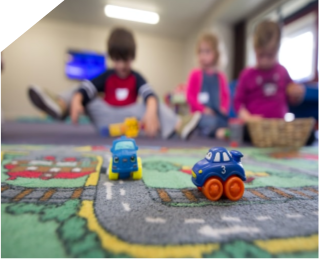 An example of an innovative partnership with the state is the work of Assistant Research Professor Patricia Carlson, who along with her colleague Brenda Kurz, has received a grant to study a new program to empower families. The Department of Children and Families refers families to the program, Integrated Family Care and Support (IFCS), after an investigation has deemed the children are safe. IFCS uses a Wraparound Practice model, which brings together a team of family members, friends, and providers identified by the family to develop a plan of care.
"IFCS is a strength-based program designed to keep families together," says Carlson. "The goal is to help families meet their own needs, increase their access to care, and connect to supports in their community." The program was established in partnership with Beacon Health Options, which has collaborated with the Performance Improvement Center (PIC) at UConn School of Social Work to provide data analysis, reporting, and research support to evaluate the program's impact.
Improving College Outcomes for Foster Care Youth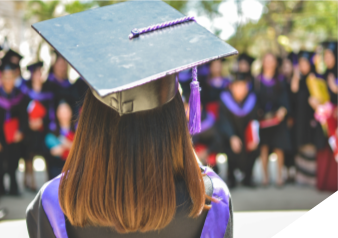 In a study published by the Journal of Public Child Welfare, Assistant Professor of Social Work Nate Okpych investigated how a federal law increasing the foster care age limit might affect postsecondary outcomes for foster care youth. The law, passed in 2008, gives states the option to raise the foster care age limit from 18 to 21. Okpych analyzed a longitudinal study of over 700 young people in foster care in three midwestern states. He compared college data from one midwestern state that had extended the foster care age limit with data from two other states that had not.
"Extended foster care did in fact increase the probability that youth enrolled in college," Okpych says. He found that for each year youth remained in foster care past age 18, the probability of enrolling in college increased by 10 percentage points. "The study findings suggest extended foster care is an effective policy for increasing rates of college enrollment, but additional supports and services are needed to ensure youth persist in college," he explains. In his book Climbing  a Broken Ladder, Okpych further explores college outcomes for the study participants, including enrollment patterns and how trauma affects college persistence.
A Mindfulness-Based Intervention for LBGTQIA Youth
According to a recent national survey, 40% of LGBTQIA youth seriously considered suicide in the last 12 months and 68% reported symptoms of anxiety. To respond to the mental health disparities facing this population, Assistant Professor Gio Iacono created a mindfulness intervention called Tuned In! This online intervention was developed in collaboration with LGBTQIA youth and will be facilitated by licensed clinicians. It differs from traditional mindfulness-based interventions in that it focuses on addressing the specific struggles of LGBTQIA individuals and supports the development of healthy coping skills and strategies.
"LGBTQIA youth are particularly vulnerable to poorer mental health outcomes, such as anxiety, depression and suicidality, compared to the general youth population," says Iacono. Those mental health disparities may also be compounded by other forms of discrimination based on race, ethnicity, ability and class. Youth who participated in two-session simulation of the intervention reported increased self-compassion, mindfulness, and self-kindness. The research is supported by four grants — the UConn Office of the Vice President for Research's (OVPR) Research Excellence Program, the OVPR Scholarship Facilitation Fund, the UConn School of Social Work Dean's Incentive Award, and the Mind and Life Institute. With these resources, Iacono plans to launch an online pilot study in Connecticut, which will include eight sessions of Tuned In!. "Through this research, I hope to improve mental health supports for LGBTQIA youth, and eventually develop a national strategy to implement LGBTQIA affirmative mindfulness programs in a variety of communities across America to improve the well-being of LGBTQIA youth," he says.
Solving Urban Problems through Partnerships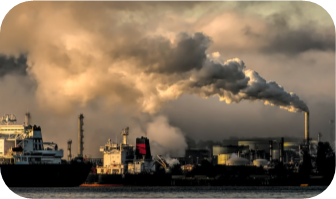 Professor Louise Simmons drew upon her many years of work in the field of community labor coalitions to co-edit the book, Igniting Justice and Progressive Power: The Partnership for Working Families Cities. Each chapter, written by academics in different states, tells the story of the local organizations affiliated with the Partnership (now known as Power Switch Action). From California to Georgia to Tennessee, the authors used different qualitative methods to demonstrate how affiliates successfully took on specific modern urban problems. Issues included environmental regulations related to ports, police relations, development and community benefits, and school reform.
"Resistance to issues that have been problematic for cities, and for the people who live in cities under neoliberalism, is possible," says Simmons. The outcome of the coalition work, she explains, could be a change in environmental requirements related to ports in Los Angeles, for example, or simply bringing people together to share an agenda. To tell these stories, the authors utilized different qualitative research methods, such as interviews, historical records, and press accounts. In each of the 14 cases, "what motivates these groups is a vision for a better society," Simmons notes.
Engaging Older African American Adults in the Age of COVID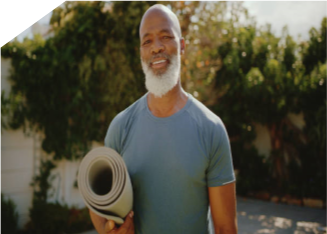 The COVID-19 pandemic has led many older adults to become more socially isolated, particularly older adults of color who have also been affected by racial tensions in society. The isolation contributes to inactivity, diminished mental health, and may even accelerate the aging process. To study this phenomenon, Assistant Professor Rupal Parekh developed an intervention to engage older African Americans in Hartford. Over eight weeks, the research team will engage these older adults with a web-based behavioral intervention that encourages physical activity and greater mental health. Participants will also discuss the intervention with a group leader and receive peer support.
"One of the goals is to increase physical activity and lead to participation in outside activities," said Parekh. "We're talking to African American older adults, from various cultural backgrounds, and trying to make it as culturally competent as possible, identifying a range of activities that folks would be interested in." Parekh and her team have also identified pre- and post-tests of physical function, mental health, and biomarkers to assess the intervention's impact. Her research is supported by grants from the National Institute on Aging and the UConn Health Center on Aging's Claude D. Pepper Older Americans Independence Center.
Understanding the Role of Social Work in a Globalized World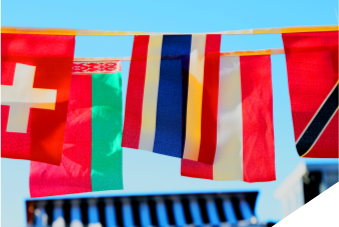 As the third edition of International Social Work, the textbook by Professor Rebecca Leela Thomas and Distinguished Professor Emerita Lynne Moore Healy, was going to press, the COVID pandemic struck. The historic event underscored a central theme of the book. "A global pandemic such as this shows the need for much more global cooperation, and why there is a need for social workers to understand global interdependence and exchange," says Thomas. The 500-page textbook is a comprehensive treatment of all dimensions of international social work. Within a four-part framework, it addresses a wide range of topics, including domestic practice and policy influenced by global forces, professional exchange, international practice, and global social policy.
The third edition includes new material on recent global issues such as growing inequality, the 2008 fiscal crisis, the rise of populism, the United Nations' Sustainable Development Goals, and the rights of sexual minorities. It also illustrates how social work takes place within the borders of the United States with a focus on migrants and refugees. Numerous case studies from around the world provide narratives, context, and inspiration for social work students, scholars, and practitioners alike. "It's a comprehensive thinking about global social work and the need for us to be engaged," says Thomas.