Thanks to the generosity of our donors, the School of Social Work is able to offer a number of scholarship opportunities to our BSW, MSW, and Ph.D. students each academic year. These scholarships not only help students meet their financial obligations but also  recognize their academic achievements and contributions to the social work profession. Congratulations to our scholarship recipients!
Charlotte M. Kinlock Endowment Fund in Social Work
Established by Charlotte M. Kinlock, a 1981 graduate of the School and adjunct faculty member, this award provides financial assistance to a student in a field placement working with gay, lesbian, bisexual, and transgender issues and provides financial support to School-sponsored organizations and activities that promote an understanding of gay, lesbian, bisexual and transgender issues.
2020-2021 Kinlock Scholar
"Not only is it meaningful to have contributions of support to the LGBTQ+ community as a social work student recognized, it is also important personally to me as an LGBTQ+ student who wants to primarily work with this population. It is validating to be recognized for my work, but also to know that work with this population is seen as worthy of recognition, especially since global attitudes towards LGBTQ+ persons still require much change.
I am in the process of trying to work with an LGBTQ+ colleague who is a primary care physician to form an integrated primary care program for LGBTQ+ individuals in the State of Connecticut. Receiving this award supports me in my education to be able to achieve that goal.
Living through this global pandemic has made being able to work much more complicated, and so the funds from this scholarship have made supporting myself during this graduate degree possible."
—Lynne Alexander Individual, Groups, and Families concentration
Frank V. Carollo Scholarship
Mr. Carollo, a 1953 graduate of the School, established this scholarship to assist students who find it necessary to work to supplement their living expenses while attending school.
2020-21 Carollo Scholars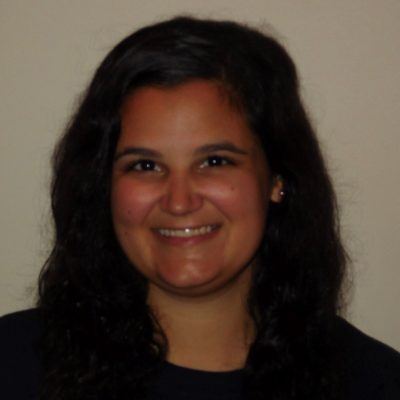 "Thank you so much for choosing me as a recipient of the Frank V. Carollo Scholarship! This comes at a time when the scholarship is especially thoughtful, as we are living in uncertain times. I am pursuing my MSW degree and will be looking to pursue a clinical license in the future. Especially now, mental health care is very important and I can't wait to start my career."
—Alexandra Berry, Individuals, Groups, and Families concentration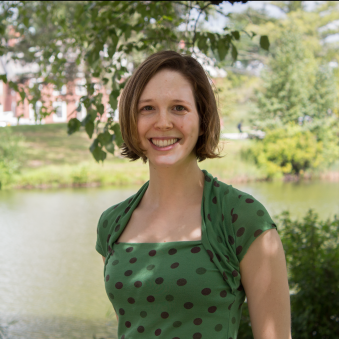 "I am absolutely delighted to receive a scholarship! I truly value this additional support to help me cover the costs of my education. I know the value of the work in this field brings greater satisfaction than any other. Thank you so much for supporting me and, in doing so, forwarding the careers of young professionals in social work."
—Sundari Birdsall, Individuals, Groups, and Families concentration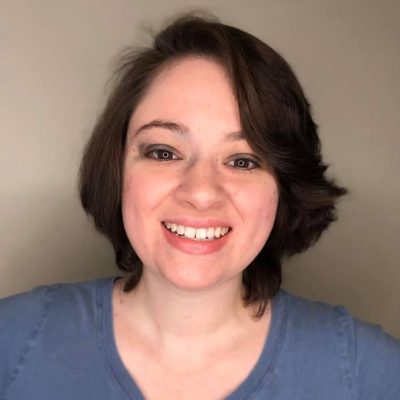 "I have set a new goal to work for the Department of Mental Health and Addiction Services after graduation. My mission is to codify the rights of people with mental illness in policy. This scholarship reduces the amount of federal loans I will need to take out this semester. I thank you wholeheartedly for your generosity and I hope to one day give back to students at my undergraduate and graduate programs as you have."
—Amanda Brenner, Policy Practice concentration
"Thank you kindly for your generosity as it is the reason I am able to finish my MSW!  My intentions are to revolutionize the field in cultural humility and explore more in Asian and Asian American mental health. As the child of Vietnamese refugees, I am fulfilling my family's American Dream. This scholarship has been a huge help in allowing me to not only support my family but also myself."
—Kelly Ha, Individuals Groups, and Families concentration
"Over the last 13 years, I have completed college credits in small increments. Your generous financial gift will be used to help offset a financial burden. I have always had a deep desire to work with children and families and I have a passion for child welfare. After graduation, I would love to be a school social worker. I will forever be grateful for the scholarship support."
—Alexandra Ortique, Individuals, Groups and Families concentration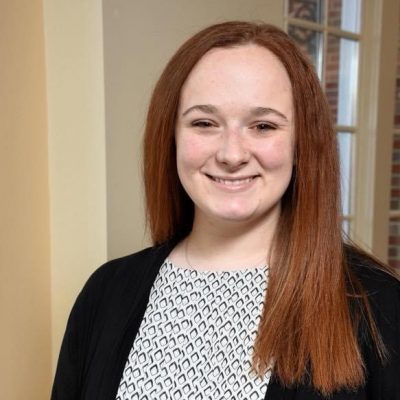 "This scholarship will help me finish UConn's Social Work program so I can change the lives of the people around me, helping me reach my ultimate goal of working as a social worker within the criminal justice field. I am so blessed to have been awarded this scholarship that ties into one of my favorite aspects of UConn, which is embracing the values of generosity, diversity and service."
—Lauren Perrone, Individuals, Groups, and Groups and Families concentration
"I can't thank you enough for your generous scholarship. Along with working and attending UConn full-time for my MSW, I'm the primary caretaker of twin daughters with disabilities. I selected this degree because I want to be able to help people like my daughters in an impactful way. Social work has been a lifetime calling for me, and being able to continue my education with a graduate degree from UConn is an unbelievable privilege."
—Holly Savitsky, Individuals, Groups, and Families concentration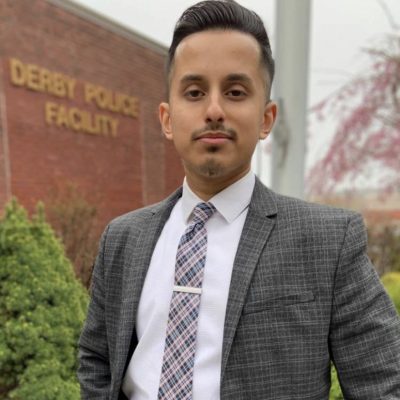 "I want to take time to sincerely thank you for granting me this scholarship. I aspire to become a clinical mental health therapist for the purpose of serving the low-income and minority populations such as Muslims in the west, as mental health is deeply stigmatized in the Muslim, South-East Asian communities, and more, I wanted to give back to these communities."
—Zain Seyal, Individuals, Groups, and Families concentration
Mary Dean-Scalora Endowment Fund in Social Work
Established in the memory of Mary Deane-Scalora '92 by her family to provide financial assistance to a Masters student with demonstrated interest in working with or for the advancement of the poor in a social services agency or educational institution.
2020-2021 Dean-Scalora Scholars
"You are helping me to achieve my dreams of pursing a career in Victim Advocacy, and to allow victims' voices to be heard. I can't thank you enough for propelling me closer to my dreams with this scholarship."
—Olivia DeFilippo, Individuals, Groups, and Families concentration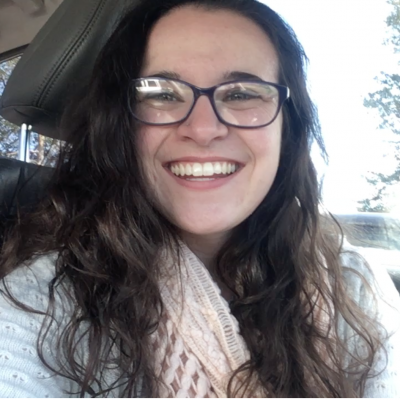 "I am a first-year MSW student, and I have been working the the substance use field for the last several years. I am hoping through this program to continue to work towards my dreams of being a clinical social worker. I am incredibly grateful for your generosity with this scholarship. I cannot thank you enough for helping me pursue dream of becoming an MSW."
—Meghan O'Connor, Individuals, Groups, and Families concentration
Dr. Julio Morales Jr. Fellowship Endowment
Established in honor of Dr. Julio Morales Jr., retired professor, Dean of Students, and founder of the Puerto Rican and Latin@ Studies Project, the Fellowship provides financial support to an MSW student who demonstrates a commitment to engaging in outreach programs in the Latino community and has, or will have, completed their field education practicum in the Latino community. Preference given to students who are fluent in both English and Spanish.
2020-2021 Morales Scholar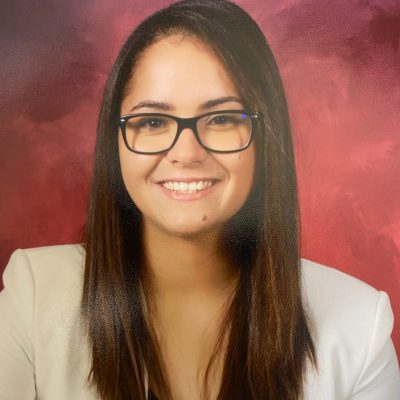 "[After graduating], I would like to work primarily with adolescents in a trauma-informed setting, conducting both English- and Spanish-speaking therapy services for clients. I am also considering working with individuals with autism spectrum disorder. I will forever be grateful to the UConn community, as well as Dr. Julio Morales Jr. for their support and generosity during these unprecedented times."
—Omally Martinez, Individuals, Groups, and Families concentration
Dr. Adelaide Sandler Master of School of Social Work Student Support Fellowship
Dr. Sandler, who earned both her MSW and PhD from the school, was inspired to establish this fellowship by her fellow classmates who struggled to complete their degrees while bearing caregiving responsibilities for children and family members at home.
2020-2021 Sandler Scholar
Katherine McMullan, Policy Practice concentration