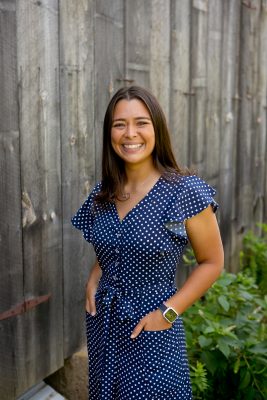 Name, SSW Class & Concentration
Madison González, I am on the two-year track – set to graduate by May 2023, my concentration is IGFP.
Which came first – your interest in politics or interest in social work? In other words, did a desire to be involved in politics inspire you to pursue a degree in social work or did your pursuit of a social work degree inspire you to get involved in politics?
For me, the two thought processes were different! I was interested in running for local office during the pandemic, but a few months prior I decided to pursue social work. I wasn't sure what my career path would look like yet, but I liked working with children as much as I liked advocating in my community. I would say I decided both almost around the same time. The decisions haven't influenced each other but the outcomes of both have been important to my development as a student and social worker.
What made you decide to run for office?
During summer of 2020, I was motivated to organize Black Lives Matter rallies and marches in my town. Several surrounding towns were showing support, and I felt as though South Windsor needed to show the same solidarity. I worked with young residents and graduates from the school system to raise awareness about the injustices happening outside of our small community. I was able to work very closely with our mayor and was interested in the opportunity to work on the policy side of some of these issues. One of the items we focused on in our advocacy was education and curriculum in our schools. I was particularly attracted to the Board of Education for this reason. After some inquiring and following up with my local Democratic Town Committee, I was able to be nominated and voted to run on a slate by caucus!
What are your future career aspirations?
I love the clinical work that I do; at this point I am pursuing a career as a school social worker. My goal is to also advocate for equitable policy that will impact the children and families I work with.
Do you feel serving in public office will help you in the social work profession or vice versa (or both)?
I certainly believe that my work in the field will be impacting the way I serve as a public official. My field placement this year is in an alternative education program in Hartford, and it has been interesting to see the differences between districts. I also like to hear from administration and teachers. While I can't assume that each situation is the same, I do recognize the extreme stress school staff is under during the pandemic, and especially with new variants emerging frequently.
What is the accomplishment you are most proud of in your time at UConn School of Social Work?
My first semester of grad school I worked to run and win a campaign. I was entering a higher level of education, while starting an internship, working, and reaching out to the community. Everyone was so supportive, and I was able to finish my semester with straight As. It was an incredibly stressful yet rewarding experience.
---