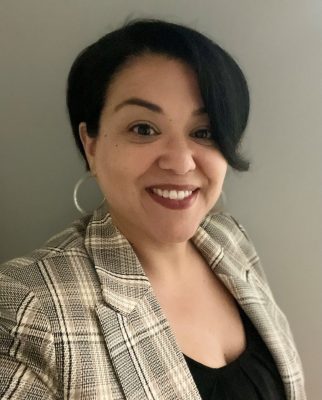 Yolanda has been employed by the Department of Children and Families for 25 years. Yolanda currently is a Social Worker in the Statewide Quality Improvement Division's Case Practice Review Unit. In this role she conducts case reviews to assess for compliance with policy and identifying areas of needs for staff. Prior to this she worked for the regional office where she conducted various case reviews, provided one to one coaching for staff, participated in various Quality Improvement Teams, served as the Multidisciplinary Evaluation Liaison, and worked on special projects.  Yolanda provides technical assistance to the Region 4 Citizen's Review Panel which is made up of community members who review policies, practices, and procedures and evaluate the extent that the region is meeting its child protective services responsibilities.
Yolanda has experience working with families as a Social Worker in the Ongoing Social Work Unit, Sexual Abuse Specialty Unit, Medically Complex Specialty Unit and Permanency Specialty Unit. Yolanda has also worked for the Foster Care & Adoptive Services Division where she provided oversight and support to foster parents, conducted training for kinship providers, facilitated support groups, licensed kinship foster homes and relicensed foster homes.
Yolanda is actively involved in various groups and committees within the office. Yolanda is Co-Chair of the office Wellness Team, a member of the Hartford Office Council and member of the Advisory Council. In addition, she takes a lead role in organizing and planning office wide events.
Within the community Yolanda is Co Leader of the Latinas in Motion Hartford Chapter. This organization encourages, inspires, and empowers women to get active.
Yolanda earned a Bachelor of Science from the University of Connecticut in 1998 with a major in Human Development and Family Relations and a minor in Criminal Justice. Yolanda earned her MSW in 2005 with a Major Method of Community Organization and a focus area in Puerto Rican and Latino Studies. She has served on the Board of Champions since 2022.
---