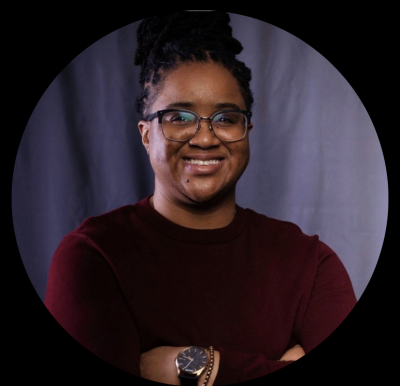 Emily Henderson is Master level social worker who currently works for The Department of Corrections as a License Drug and Alcohol Therapist. She was born and raised in Pike County, Alabama and is the youngest of 4 siblings. Emily has been working in the field of Social work for a total of 13 years. She is now on track to become clinically licensed in the social work field by 2023. Since her career path started, she has specialized in working with a wide variety of at risk populations; however, her main career focus has been to specifically work with those who are reentering society from the criminal justice system. Emily Henderson found her passion with this population after an internship experience in Alabama at the Julia Tutwiler Women's Correctional Facility.
Emily Henderson spent 5 years in Montgomery, Alabama where she graduated from the illustrious Historical Black College, Alabama State University in 2011. At that time, she obtained her Bachelors in Social Work with a focus area in Criminal Justice. She later graduated in 2013 with a Masters in Social Work from the University Of Connecticut School Of Social work; located in West Hartford, CT. During her time at UCONN, she held a concentration in Community Organizing with a focus area in Black Studies. After graduating with her Masters from UCONN, Emily began her career working with prominent social service agencies in the Greater Hartford area, such as: Families in Crisis where she conducted group therapy for male abusers. She then worked at The Bridge family Center assisting adolescent males; who were connected to The Department of Children and Families, obtain independent living skills. While working for The Bridge Family, Emily simultaneously worked with The Chrysalis Center. It was there she found her second passion in working with the homeless population and operated on the frontlines of ending chronic homelessness. She furthered her advocacy at Mercy Housing and Shelter as a Program Manager, working with the homeless population who had a severe history of addiction. Emily decided to further skill with The Department of Corrections in the Addiction Treatment unit, aiding those with severe opioid dependencies. She has credited all of her time at these agencies as having a significant role in working to reducing recidivism, homelessness and now the Opioid epidemic in the state of Connecticut.
Emily Henderson has used her skill sets in the community to advocate against social injustices where she has organized rallies in support of Trayvone Martin. She has hosted and collaborated with community stakeholder as well as local universities to provide adolescent sexual health to vulnerable communities. She takes pride in being a former Mighty Marching Hornet with The Alabama State University Marching band and being a first-generation college graduate. She also takes pride in being from the same hometown as "The Boy from Troy," the late former House of Representatives, Mr. John Lewis. Emily's future plans are to continue her work in the field of social work and to extend her clinical knowledge and therapeutic services to those returning to the community after incarceration.
---