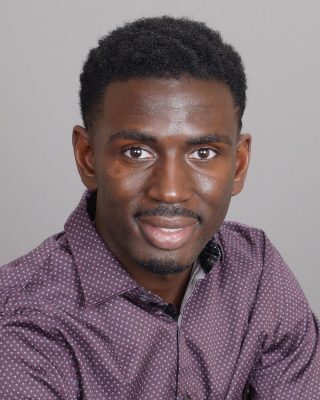 Trel completed his undergraduate studies at Southern Connecticut State University in Political Science (2018); he founded the SCSU-Juvenile justice/Youth Expo as the SCSU-NAACP Juvenile Justice Chair (2015) and continue to lead those efforts later in the chapter as the 1st Vice President. Trel is also a Founder of the Brotherhood, Scholarship and Excellence, a collegiate mentoring program aimed at holding minorities young men accountable to graduate on time at SCSU.  Trel then went to the University of Connecticut School of Social Work, earning a Master's in Social Work, Class of 2022.
Trel is CEO/Founder of Daniel's Company Youth Leadership Mentoring Program. Trel is an award-winning Mentor recognized by Former Governor Malloy's Administration and the current Governor Administration, the Honorable Ned Lamont. Trel serves as the Former Chair of the New Haven Mentoring Collaboration-Subcommittee on Youth and Gun Violence and is passionate about bringing resources to underserved communities impacted by community violence. Trel served as a Commissioner in the Town of Hamden (Human Service Commission) from 2017 to 2020 as the youngest Commissioner at the time in that commission and in the town. Trel also served as a Board of Director of the Southern Connecticut State University-Alumni Association from 2018- 2023.  Trel is a consultant serving as a valuable resource to non-profits that are starter-up in Violence Prevention work.
Trel has over 15 years of community service and had earned numerous accolades for his leadership, mentoring youth and selfless service towards others. Trel is an expert in the area of Forensic Social Work (areas include Juvenile Justice, and victim services) and pride himself on advocating for individuals who are the least, lonely and left out in society.  During, Trel spare time, he enjoys lifting weights, traveling and eating good food. In addition, Trel also write poems, short stories and novels that are aimed at giving Black and Brown individuals voices in society and are often based on contemporary and social issues that minorities have to deal with in their communities.
---