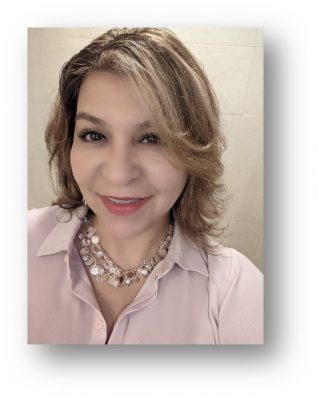 Barbie Nadal-Cristofaro is a graduate of the University of Connecticut School of Social Work, class of 2016 and completed the Educational Leadership Program (092) in 2020 at Sacred Heart University. Barbie continues to grow through one of her passions which is outreach. She is the founder and owner of Ends2meet LLC, creating awareness on social justice issues and providing resources to individuals in the community living in poverty. Barbie is also the founder of 2AssureUS LLC and Co-Owner offering counseling services for individuals seeking mental health services, providing teachers and families with social emotional learning, workshops on parental rights, and de-escalation workshops to name a few. Barbie is a graduate of Hartford Public Schools and has dedicated her adult years to education, totaling over 30 years. She has worked for Hartford Public Schools for the majority of those years and is currently employed as a school social worker with the CREC school system as a social worker.
Barbie has a passion for helping people rise up and can relate to the struggles people experience as she shares her own struggles of her earlier years. In particular, she has a special place in her heart for English learners and recalls how difficult it was to learn English while managing her native language in Spanish.  In addition to the many years in the school system, she has many years of experience working in the community, namely in Hartford with outreach, community engagements and collaboration with community-based organizations while working in education. She extends her knowledge to interns from the Springfield College of Social Work, the University of Connecticut's School of Social Work, and other institutions. Barbie has been a visiting professor for Middlesex Community College helping students in their early childhood journey understand how they can identify areas of need and connect families to resources.
Barbie has sat on the board of directors as an ambassador for Interval House, the largest safe house in the state for victims of domestic violence where she was once a resident there.  Barbie recently completed her term as president of the University of Connecticut's Champion Board of Alumni.
Barbie is humbled to volunteer and work towards a more equitable society that advocates and creates awareness on the social issues that hinder growth and help our youth identify their strengths to rise up.
Barbie resides in Rocky Hill, CT with her husband Victor, who is also in education and a graduate of the University of Connecticut. Together they are raising the two youngest children at home where one has started the academic journey also at the University of Connecticut. They enjoy traveling within the United States and outside the country. She enjoys photography, the shore, new vegan recipes, friendships, music, theater, and family time.
---