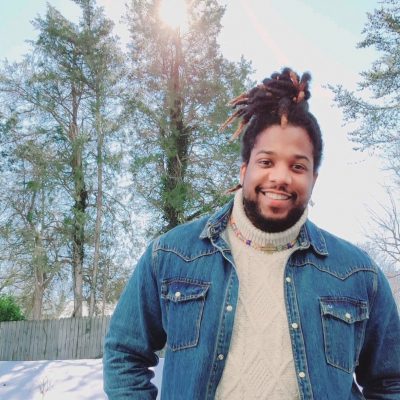 Brandon Burke has been working in the field of social work since 2012. Mr. Burke's skill set ranges from conducting quantitative social research to providing professional training on cultural issues. After graduating with his master's degree of Social Work in 2015 from the University of Connecticut, he went onto work as a Therapeutic Foster Care Worker for The Village for Families and Children. Inc. in Hartford, CT and concurrently as a Consulting Clinician for Radiance Innovative Services, also in Hartford. Once becoming a Licensed Master Social Worker in 2016, Mr. Burke went onto fully transition into clinical therapy providing intensive therapy to youth and families through the The Village for Families and Children's Extended Day Treatment Program. Mr. Burke also created and chaired Project Pride for The Village for Families and Children, a staff engagement committee aimed at promoting psychoeducation about the LGBTQ+ community. This opportunity led to him becoming a Continuing Education Credit (CEC) Trainer with an emphasis on Cultural Considerations when working with LGBTQ Youth. Currently, Mr. Burke works as a Medical Social Worker for DaVita Healthcare in New Haven, CT and an Outpatient Clinician with Alonzo Watts and Associates, LLC in Hamden, CT.
In the community, Mr. Burke is a graduate member of Alpha Phi Alpha Fraternity, Inc. and coordinates an extracurricular skills academy named Alpha Academy for youth in 7th grade martriculating through high school in New Haven, CT. Previously, Mr. Burke has assisted as a community educator for the Wilson Gray YMCA Y-Achievers Program in Hartford and currently, as a Prep Mentor for an SAT Preparation Course with Higher Heights Youth Empowerment Programs in Waterbury, CT. Mr. Burke is also a proud alumnus of Hampton University and past president of the Connecticut Chapter of the National Hampton Alumni Association, Inc.
Mr. Burke has one public presentation, Community Support for Families: How A Different Response Can Help, in conjunction with the Connecticut Department of Children and Families and the former UConn Performance Improvement Center and one public article, How the Thought of Marriage Equality Made Us a Weaker, But Wiser, Generation: My generation opts to embrace change, published on Blavity.com.
---