Student Spotlight
SSW Concentration:  Individuals, Groups and Families
Expected Grad Year: Spring 2022
Tell me about your leadership involvement at the SSW: I am a co-chair for the Organization of Black Social Work Students (OBSWS). Myself and the other co-chair planned a Yoga for BLM event last semester, we are hosting a Black History Month Sip and Paint, and have a virtual hip hop game show planned for April 2021. We also have collaborated with BH365 on their efforts and I hosted the BLM Facts vs. Myths event last semester, as well as assisting in planning other events such as the upcoming panel discussion on black maternal health in April 2021. OBSWS also collaborated with Just Community on 2/5/21 and hosted a solidarity hour on the topic of "Black Joy".
Any leadership involvement outside of SSW? Outside of the UCONN SSW, I am a trainer on Implicit Bias within DCF, I also am a part of the racial justice and diversity action team. I recently began to organize marches and protests with my other colleagues and classmates over the summer of 2020 and I plan to continue advocacy efforts.
What's your motivation for becoming a social worker? My motivation for becoming a social worker came to me in high school when I had an innate desire to help underrepresented populations. I put myself in positions of employment to gain experience and also spent a lot of time attending different trainings to keep current with trends and new developments within the social work field. I believe everyone deserves a fair shot at life and my empathetic nature allows me to develop rapport with the families I serve and give them the tools they need to succeed so they can get to the next stage of their lives in a  safe and healthy way. Currently I am a DCF social worker and after I earn my MSW I plan to get licensed and go into holistic social work incorporating reiki and energy healing and/or working with juvenile offenders. I also will continue to engage the community and be hands on with children and families in some capacity.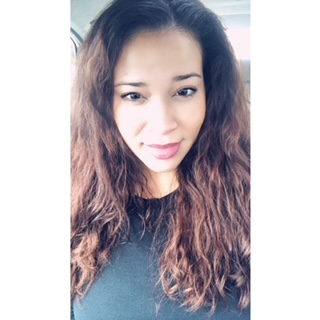 ---