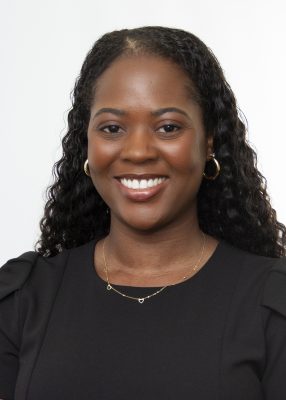 Tianna L. Hill, LMSW Tianna L. Hill is the Regional Trauma Coordinator at LEARN Regional Educational Service Center. Formerly, she was a Project Coordinator for the Connecticut School-Based Diversion Initiative and Communications Associate at the Child Health and Development Institute. Her other experiences have included researching vulnerable populations, therapeutic support for children in foster care, care coordination for adults with co-occurring disorders, and supervision of youth involved with the Department of Juvenile Justice.
In 2019, she became a Fellow of Georgetown University. In this role, she provided expertise on school-based diversion models. Tianna's research interest includes trauma, school mental health, exclusionary discipline, juvenile justice, diversion, and Black maternal health. She has written several publications on topics addressing systems change and evidence-based practices.
She has extensive knowledge in mental health and juvenile justice, trauma-informed care, adolescent development, and research methods. Over the last decade, Tianna has worked closely with many school districts throughout Connecticut to plan, coordinate and implement practices to support positive school climate and student well-being.
She received her Master's in Social Work from the University of Connecticut and earned a Bachelor of Arts in Communications from Goucher College. She has also served on several boards. Her current board membership includes the University of Connecticut School of Social Work Board of Champions and AHEC Urban Service Track Alumni Advisory Committee. Previously, she served as Chair of DEI and recruitment for the National Alliance on Mental Illness (NAMI CT).
---