The School of Social Work's Center for International Social Work Studies (CISWS) has received an award to support research on the perceptions and attitudes of young adults toward climate change. The research is supported by UConn Hartford Director's Office for Student Research.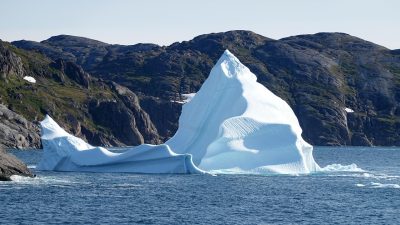 "We hope to learn about the youth's involvement with climate activism, as well as any anxieties or concerns with climate change broadly. By looking at youth and young adults from varying nationalities, we hope to learn about what motivates or hinders them from being actively engaged in addressing climate change. Learning from the perspectives of the participants, we plan to develop an intervention research project to train young community leaders to better engage with others in climate activism," says Rebecca Thomas, professor and director of the CISWS.
Graduate student interns involved in the research project include Christine Deschamps, Fizza Saghir, and Fernando Ricardo Valenzuela.
Goal of the Study: As the consequences of climate change increasingly impact all parts of the globe—and disproportionately BIPOC populations in the Global South—its effects on mental and physical health, forced migration, and how this impacts people's willingness to engage in preventative advocacy, needs to be explored. As more research on climate change's impact on survival surfaces, we want to examine how youth and young adults' positive or negative perceptions of climate change impact their desire to engage in advocacy.
Project Summary: This project, using a critical participatory qualitative framework, aims to explore youth and young adults' (18 – 29) attitudes and feelings around climate change, particularly their degree of hope and/or hopelessness regarding adequate mitigation/prevention strategies.
Target populations will include both international and domestic-born participants to compare any similarities or differences in responses during analysis. We will conduct semi-structured focus groups and surveys with participants to hear their general thoughts and feelings about climate change, frequency of these thoughts, material changes they've made to "do their part (if any)," how hopeful/hopeless they feel climate change is being adequately addressed, and if these feelings impact their level of involvement with climate advocacy.
Analysis will include comparing international students/participants with local (USA) participants to see if any differences in perceptions, feelings, and advocacy are related to cultural/geographic backgrounds, and/or the impact climate change has had/will have on those areas compared to the USA.
Methodology: The methodology will involve recruitment of youth and young adults from the broader Connecticut community through in-person and social media outreach efforts. Participants will be a mix of both international and U.S. residents and will participate in semi-structured focus groups of about six people. Qualitative programs (NVivo or Dedoose) will be used for a thematic analysis.
---