Thanks to the generosity of our donors, the School of Social Work is able to offer a number of scholarship opportunities to our BSW and MSW students each academic year. These scholarships not only help students meet their financial obligations but also recognize their academic achievements and contributions to the social work profession. Congratulations to our scholarship recipients!
BSW Award
Raymond and Mary Borecki Buck Endowed Scholarship Fund
Mary Borecki Buck is an UConn School of Social Work alumna committed to supporting the education of future generations of social workers. This scholarship, created by Mary and her late husband, Raymond, will provide financial support to a student enrolled in the Bachelor of Social Work program.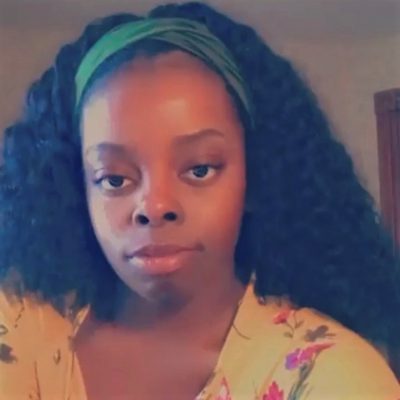 Rachelle Bataille, Bachelor of Social Work
This scholarship meant a lot to me because this has been one of my most challenging school years. My family and I have struggled financially, affecting my motivation for school. However, when I was notified that I received this scholarship, a little weight lifted off my shoulders and gave me the slightest hope I needed to continue pursuing my social work degree. Because of your donation, I can continue to do what I love: working with marginalized groups like women and children. I also enjoy working with my community in sending aid to countries in crisis. I love doing what I do and want to thank you for helping me in the process of building those visions.
MSW Awards
Albert Brown, Jr. Scholarship Fund
This scholarship is awarded to a student currently conducting their field placement at the UConn Counseling & Mental Health Services.
Shirley Holloway, Individuals, Groups, and Families concentration
Being in my second field placement at UConn Student Health & Wellness this year has been such an amazing opportunity to learn and develop my skills within the social work field. With aspirations of receiving my LCSW following my degree, the opportunities I was able to have in this placement allow for me to have a better overall understanding of the importance of clinical work. This scholarship opportunity will help cover the costs of the LMSW exam to be able to further my progress toward my end goals. I am so grateful to UConn for the educational experience I was able to gain through the MSW program and look forward to the change I hope to make practicing as a social worker.
Charlotte M. Kinlock Endowment Fund in Social Work
Established by Charlotte M. Kinlock, graduate of the school and adjunct faculty member. This award provides financial assistance to a student in a field placement working on LGBTQIA+ issues and provides financial support to school-sponsored organizations and activities that promote an understanding of LGBTQIA+ issues.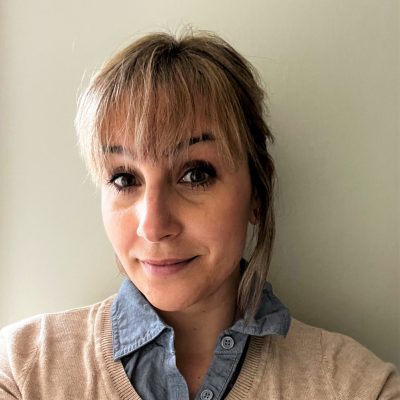 Victoria Sklepinski, Community Organizing concentration
I am a full-time master's dual degree student studying social work and public health; I also provide full-time care to my elderly father who was recently diagnosed with dementia.This scholarship will not only help remove the financial burden placed on myself and my family, but also relieve me of the financial stress that comes with receiving a degree in higher education. I will be graduating next year and with my degree, I plan to work towards improving health outcomes for older adults, especially individuals experiencing Alzheimer's and Dementia. In my role as a social work and public health practitioner, I also plan to get involved politically to ensure that our legislatures prioritize the health and well-being of older adults in Connecticut.
Dr. Adelaide Sandler Master of Social Work Student Support Fellowship
Shalamiesha Gilbert, Individuals, Groups and Families concentration
Hello I am Shalamiesha Gilbert, MSW class of 2023. I am proud to be a recipient of the Dr. Adelaide Sandler Student Support Fellowship. As a working mother of two, and full-time student any additional support is greatly appreciated by my family. I am excited to join the ranks of Dr. Adelaide Sandler and other great women in Social Work.
Dr. Albert Alissi School of Social Work Scholarship Fund
This scholarship was established in memory of Dr. Albert S. Alissi, faculty emeritus, to provide financial assistance to a student conducting group work practice.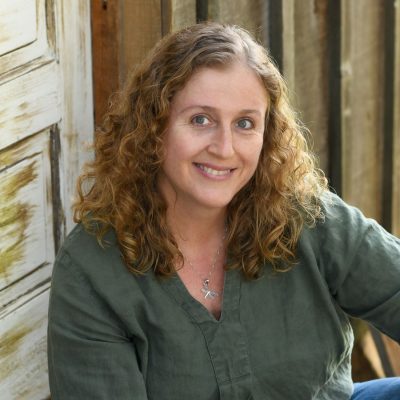 Deborah London, Individuals, Groups, and Families concentration
The Dr. Albert Alissi School of Social Work Scholarship Fund will ease some financial burdens in the remaining months of my degree program. My professional goals are to obtain my LMSW and LCSW while continuing to support marginalized communities. I am completing my field education at Natchaug Hospital in an outpatient program for older adults experiencing mental health and co-occurring substance use disorders. I aim to continue my work with older adults, as the need for support for this population will increase significantly in the upcoming years. I am grateful to be part of the UConn School of Social Work community and to have the opportunity to collaborate with brilliant academic minds and support other MSW students.
Donna Millette-Fridge Scholarship
This scholarship was established in memory of Donna Millette-Fridge by the School of Social Work in recognition of her commitment to helping the mentally ill become self-sufficient.
Michaela Blumetti BSW
This support means a great deal to my family. It will reduce some of our financial burden giving us all peace of mind as I continue to proceed with my educational dreams. However it means more than just money, and it has given me the confidence that I need to strive to make an impact on society in my future endeavors. I selected social work because growing up in an environment where I was taught to put the needs of others before my own has led to my strong desire to advocate for change and making a difference in my community. My future plans include advocating for restorative justice within the juvenile justice system so my social work education will help me with these endeavors.
Esther R. Pahl Fellowship for Social Work Excellence
Esther Pahl is a 1952 graduate of the School of Social Work. She credits her UConn social work education for her long and meaningful career caring for others. She established this scholarship to provide meaningful support to a student in need with an interest in working in a mental health setting.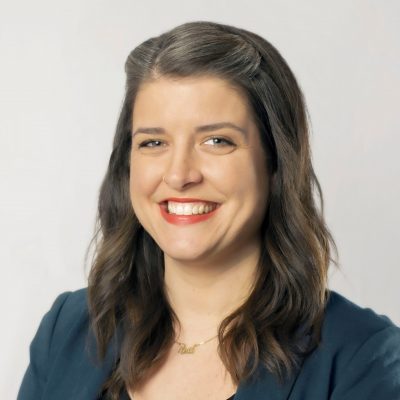 Ruth Clark, Individuals, Groups, and Families concentration
I'm beyond grateful to receive this gift, as it will help with my student loan debt and give me some breathing room around finances as I finish my graduate degree. Going back to school in my thirties was not an easy decision, and taking on more loans while still having some undergrad loans to pay off was scary! Since my program requires not only a full-time courseload but also a 20-hour/week internship, my ability to work outside of school has been limited. This award will let me pay off some of my loans early and help me make ends meet as I move toward graduating and beginning my social work career. I hope I can return the favor someday.
Allison Villeda, Individuals, Groups, and Families concentration
As a recipient of this award I now have the opportunity to pursue my master's degree at UConn. I selected this area of study because as a Latina, I want to help be the voice of other Latinos/as who are afraid to speak up when it comes to advocating for themselves. During my time at UConn, learning how to work with different groups of people and learning different interventions will help me expand my knowledge even further after graduation. I intern at a clinic at the Community Health Center, and from the knowledge of the courses I've taken and my internship I hope to one day own my own practice because it will not only challenge me professionally, but hopefully provide positive services to my community.
Frank V. Carollo Scholarship Fund
Mr. Frank Carollo was a 1953 graduate of the UConn School of Social Work who worked part-time while attaining his education. He established this scholarship to assist students who find it necessary to work to supplement their living expenses while attending school.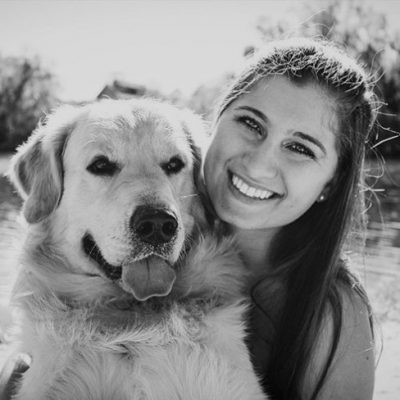 Ariana Brasman, Individuals, Groups, and Families concentration
I want to thank the Frank V. Carollo Scholarship Fund for this generous scholarship. I am beyond grateful to be a recipient of this generous scholarship as it will help me cover the rising cost of living and attending school while I enter my final year of the program. My goal for my final year is to do a clinical internship working with children. My current internship has provided me with so many opportunities to meet with community partners, learn how to use anticipatory empathy, and practice motivational interviewing. When I graduate next May, I believe this program will have prepared me well enough to begin my journey as a future clinical social worker.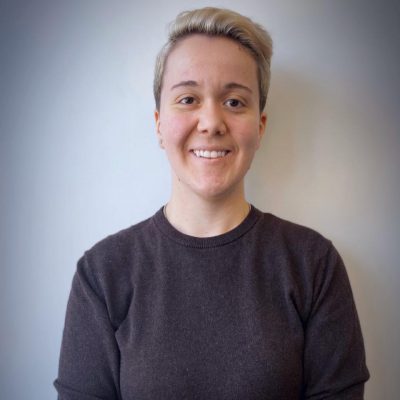 Beck Cyr, Policy Practice concentration
This scholarship will have a tremendous impact on me in several ways. It allows me to have additional funds to pay living expenses while I finish school, and put funds aside for relocating to Boston with my longterm partner upon graduation. I will most likely accept a job offer I have received from the Massachusetts Department of Children and Families to serve as a unit specialist, representing several regions and covering half of the state. My previous and future work involves working with some of the most vulnerable members of our society -- that work being with LGBTQIA+ youth, and victims and survivors of domestic violence. Like Frank Carollo, I hope to give back to the UConn community in similar ways in the future.
Sydney De Lannoy, Policy Practice concentration
I am very grateful to be a recipient of the Frank V. Carollo Scholarship Fund. I am pursuing a MSW in Policy Practice because I am passionate about fighting inequity and want to address the everyday challenges that people face on an everyday basis. This scholarship has made the burden of paying for this degree myself a little bit easier, especially in this day and age when just the basic price of living is so high. I am very thankful for this opportunity and am appreciative of how it will help me realize my goals.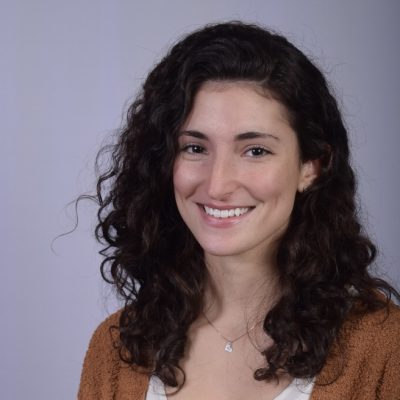 Emory Fairchild, Individuals, Groups, and Families concentration
This generous award allows me to dedicate more time and care towards my studies and field work to complete my education in the Master of Social Work program. I am a second-year student and expect to graduate in May with a focused area of study in Intersectionality, Human Agency, and Social Justice. I hope to earn my LCSW and work as a clinician in a community mental health setting, working with adolescents and their families. My field placement is with Wellmore Behavioral Health in Waterbury, where I am an Intensive In-home Child and Adolescent Psychiatric Services clinician. In this role, I work in the homes and communities of families to provide therapy services to young people at risk of hospitalization or being placed out of the home for psychiatric reasons.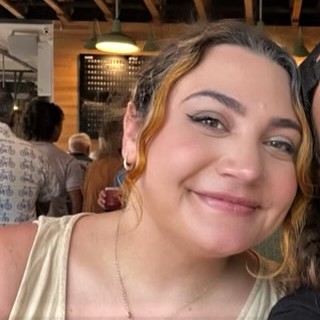 Jirina Fargeorge, Individuals, Groups & Families concentration
I am honored and humbled to have been selected as a recipient of this generous award. Working full-time, completing an internship, and being an active participant in my studies has been both challenging and rewarding. This scholarship has not only provided me with financial assistance but has also given me a sense of encouragement and support. I am excited to pursue my degree concentrating on Individuals, Groups, and Families as it aligns with my long-term career goal of working with children. The opportunity to specialize in this area will enable me to gain the knowledge, skills, and expertise needed to support and advocate for vulnerable children and families in our communities.
Jessica Fico, Individuals, Groups & Families concentration
My area of study is Individuals, Groups, and Families practice. I chose this because I genuinely needed a dedicated social worker growing up. The system overlooked me and failed me. I grew up with two parents struggling with addiction but refused to let it define me, and I want to help other children beat the odds as well. What do I love most about UConn? Well, it's the first stable thing I can really count on. I have been a student at UConn since 2017 and it has truly changed my life. UConn has given me a place to call home and a community to be part of. It also gave me a chance to bet on my own success and achieve everything a younger version of myself dreamed of.
Storm Fleming, Policy Practice concentration
Lauren Koldras, Individuals, Groups & Families concentration 
I want to express my gratitude for receiving the Frank V. Carollo Scholarship this semester! The balance of my education, internships, and part-time jobs have been difficult, so this scholarship has provided much relief. With this being my last semester, it has allowed me to reflect on the importance of this career path and I am honored to have pursued this degree at UConn. After graduation, I plan to receive my LMSW, and eventually my LCSW. I envision myself working with children and adolescents preferably within the school system. My internships have allowed me to acknowledge this passion and I am thrilled to begin my social work journey. I am very grateful for these opportunities.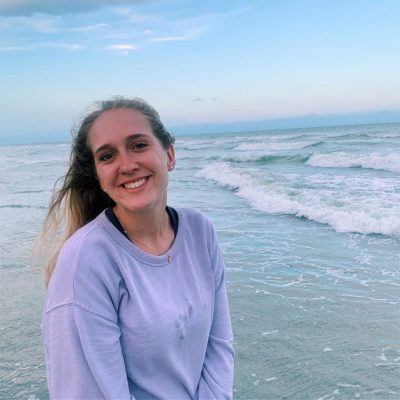 Katherine Mankowski, Individuals, Groups & Families concentration
As someone who works a part-time job in addition to being a full-time student on the program's two-year track, I am immensely grateful to be a recipient of the Frank V. Carollo Scholarship. These funds give me the opportunity to put more energy into both my field education as well as my academics. Since beginning the MSW program, I have completed a full policy analysis of the Stronger Child Abuse Prevention and Treatment Act (H.R. 485), submitted a written public hearing testimony on the raised bill An Act Appropriating Funds for Certain Homelessness Response Programs (H.B. 6554), created a training program for my field placement to educate staff on the topic of elder abuse, and worked daily with individual clients to help improve their housing-related struggles.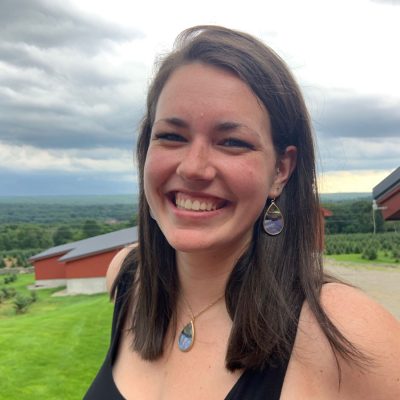 Audra Panciera, Community Organizing concentration
Financial stressors are one of the most challenging aspects of balancing work, field, and classes. This scholarship greatly helps to alleviate that stress. I chose social work and community organizing because it is an extremely versatile field committed to social justice. This program has helped give me tools to work toward systemic change, build collective power within my community, and maintain meaningful connections. This past year in my field placement with End Hunger CT!, I have had the opportunity to restart the Connecticut Alliance for Basic Human Needs, as well as support the Schools Meals for All CT campaign. I am looking forward to graduating and continuing to work in the food justice space.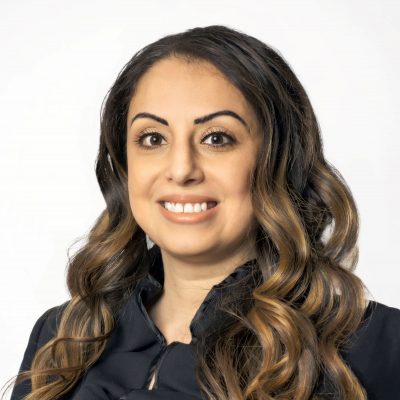 Sandy Sawwan, Public Policy concentration
I am a joint degree student between here and Western New England School of Law. I have struggled significantly with the demands of both programs and this award means so much more than any words can convey. My current internship with the Federal Defender's office has allowed me to see firsthand how our criminal [in]justice system affects marginalized communities and how a person-in-environment along with the intergenerational impact of racism in embedded into systems. I hope to be able to make an impact on how social work and law intersect and the importance of using a social work lens in forensic settings to recognize these systems and work towards serving communities deprived of equity and equality.
Kelly Tanner, Individuals, Groups and Families concentration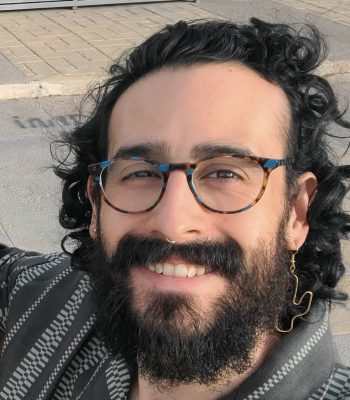 Fernando Valenzuela, Community Organizing concentration
As a second-generation immigrant, pursuing my personal and professional goals through academia has been a costly endeavor and the funds from this scholarship will greatly improve my economic security, mental well-being, and ability to create academic work that I am proud of. In addition to the financial benefits, this scholarship offers me a sense of pride and validation that did not seem achievable at many points of my life, particularly at the start of my undergraduate academic career almost 14 years ago. My experiences and success as an MSW student at UConn have reaffirmed my goals of pursuing a career in both community organizing and community-based participatory research, and I plan on doing so by applying for PhD programs after graduation.
Dr. Julio Morales Jr. Fellowship Endowment
Established in honor of Dr. Julio Morales Jr., retired professor, Dean of Students, and founder of the Puerto Rican and Latin@ Studies Project, the Fellowship provides financial support to an MSW student who demonstrates a commitment to engaging in outreach programs in the Latino community and has, or will have, completed their field education practicum in the Latino community. Preference given to students who are fluent in both English and Spanish.
Lorena Martínez, Policy Practice concentration
I am grateful for receiving Dr. Julio Morales, Jr. Fellowship Endowment. As a student juggling work, school, and personal life, receiving this scholarship will support me in continuing to access education. Furthermore, this scholarship will help me attend my dream field placement at the United Nations in New York City next semester. As a macro social work student focusing on Policy Practice, I seek to impact the Latinx community in the United States and Latin America and the Caribbean, as I have for the last 10 years through my professional career and volunteering opportunities. Acquiring my MSW will help me further the impact on my community.
Ivor J. Echols Endowment Fund
Friends and colleagues of the late Dr. Ivor J. Echols, faculty member and prominent member of the African American community, established this award in her honor on her retirement.
Mykah Knight, Individuals, Groups, and Families concentration
I am currently following the two-year IGF track and plan to become a licensed clinical therapist that works with individuals, groups, and families who struggle with environmental stress, social justice issues, and chronic PTSD and/or other behavioral health disturbances. Once I received the notification of the award I was truly elated and grateful for the opportunity. I also believe that simply gaining the recognition and receiving this award has boosted my self esteem within this graduate program. Being a young woman of color, solely providing for myself, and coming from a low-income background has really shown me how rare it is for people like myself to thrive in these types of circumstances.
Karen Kellerman and Peter Arakas Fellowship in Social Work
Karen Kellerman and Peter Arakas are both proud graduates of the UConn School of Social Work. They created this scholarship to provide financial support for MSW students.
Joanna Echtenkamp, Individuals, Groups, and Families concentration
I am currently an Advanced Standing graduate student at the UConn School of Social Work, with a concentration in Individuals, Groups, and Families. My focused area of study is Health and Wellness Across the Lifespan. My passion is to advocate for underserved and monolingual Latinx populations, undocumented individuals, and children involved in the mental health or foster care system. This scholarship will equip me to serve and give back to my community, and eventually become a Licensed Clinical Social Worker. I am forever grateful for this opportunity, and I plan to use the knowledge I have gained to serve others whole-heartedly with compassion and advocacy in the social work field.
Mary Deane-Scalora Endowment Fund
This scholarship was established in memory of Mary Deane-Scalora, MSW, by her family to provide financial assistance to a master's level student with demonstrated interest in working with or for the advancement of the poor in a social services agency or educational institution.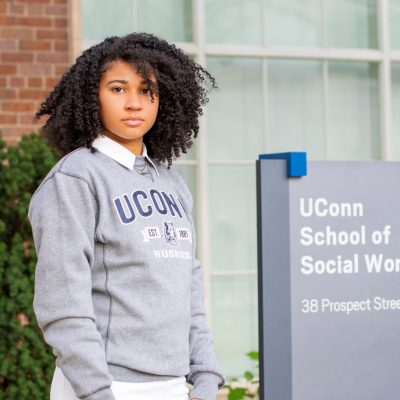 Hailie Percy-Campbell, Individuals, Groups, and Families concentration
I'm extremely grateful and honored to have been granted the Mary Deane-Scalora Endowment Fund. The additional support will allow me to focus more of my time on my academics instead of worrying about whether I can come up with the finances needed to buy my books and supplies for my classes. This scholarship means a lot to me because it makes me feel heard and that someone other than myself has seen my potential for success as a social worker and is willing to help support such a journey. I strive to become a social worker who can help underprivileged and underserved communities to be supplied with the resources and opportunities needed to thrive and reach their full potential.
Mary Porter Wright and John Wright Fellowship in Social Work
Mary Porter Wright is an alumna from UConn School of Social Work.
Krista Sansone, Individuals, Groups, and Families concentration
I have spent the last two years pursuing my Master of Social Work degree with a focus in Individuals, Groups, and Families. This scholarship will help with the transition between life as a student and finally getting my LMSW! I am currently completing my field education at the Community Health Center in Meriden. I am interning as a behavioral health therapist doing individual and group therapy. I have really enjoyed the environment and work I do there. I intend to continue working for organizations and agencies that advocate for accessible health care. My passion is healthcare accessibility, especially in marginalized communities, and I plan to continue to advocate for this issue through both macro and micro social work.
Mary Ellen and John D. Killeen Master of Social Work Scholarship Fund
Mary Ellen Killeen is a School of Social Work graduate who established this fund to provide financial support for students enrolled in the Master's of Social Work program.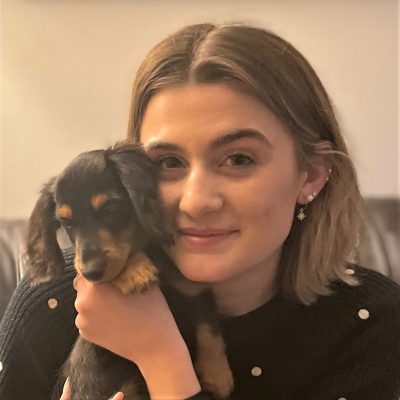 Jocelyn Rossitto, Individuals, Groups, and Families concentration
This scholarship means the world to me as it not only relieves some of the financial burden of higher education, but also affirms that I am doing meaningful work that makes a difference. I currently intern at the Department of Correction in the Mental Health Unit providing mental health services to the incarcerated population. I believe that everyone deserves mental health services, especially underserved populations such as those who are incarcerated. I am graduating in May 2023 with my MSW and hope to continue my work with the incarcerated population throughout my career. Throughout the past six years I've spent at UConn earning my bachelor's and master's degrees, I have been given opportunities to grow my skills and develop my passions in a way I never thought possible.
Miriam Silverman Memorial Scholarship
The Miriam Silverman Memorial Scholarship was established in her memory by her husband and friends to provide financial support to students in need.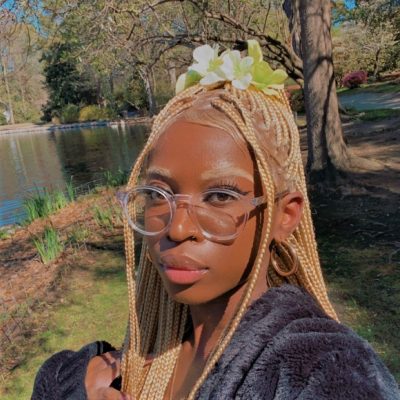 Nyah Parkinson, Individuals, Groups, and Families concentration
This scholarship means so much to my family and me because I am responsible for paying for my education. I am a first-year Master of Social Work student at UConn. My concentration is Individuals, Groups, and Families. I am interning at Klingberg Family Centers in New Britain, CT. I selected my area of study because I have a passion for helping others and want to get involved in facilitating large-scale systematic changes to our domestic and international policies and institutions. I dream of becoming an International Social Worker and working for the United Nations, particularly the Refugee Agency. As a child of immigrants from Jamaica and Guyana, I understand the importance of diversity, multiculturalism, and giving back to one's community.
Murry Shapiro Endowed Scholarship Fund
Paul Shapiro, a retired assistant attorney general and former Mayor of Mansfield, Connecticut, established the Murry Shapiro Scholarship in memory of his late father, a former member of the Group Work faculty who taught at the School of Social Work.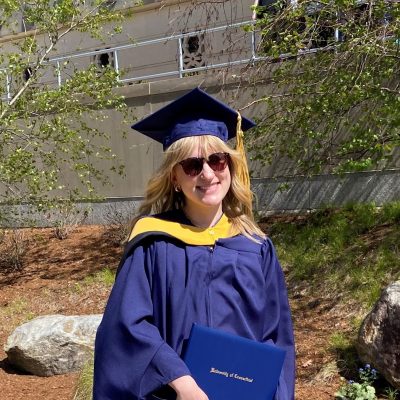 Kayla Barglowski, Individuals, Groups, and Families concentration
Thank you for your generous gift. It helped ease some of the financial burden I've experienced throughout my program. I truly appreciate any help I can get and so appreciate your support of social work education.
Nancy Tarr Berdon Fund
The family of Nancy Tarr Berdon established this award in memory of Tarr Berdon, a noted professional social worker in the New Haven area committed to working with the poor.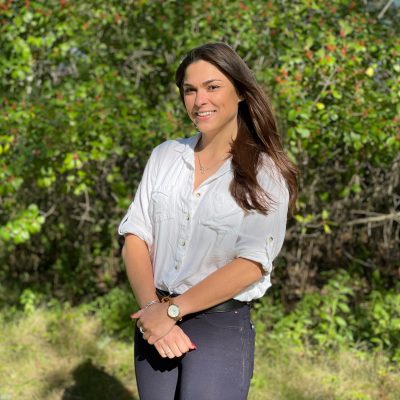 Christine Deschamps, Policy Practice concentration
I am honored to be a recipient of this award; it means so much to me in the pursuit of my education. This opportunity has allowed me to take advantage of programs and conferences as well as purchase books that advance my education and prepare me to enter the world of social work to make a difference. I chose the Policy Practice concentration because I feel it is important to look at programs and policies through a human rights perspective. I truly believe this is how I can make an impact and best serve vulnerable populations. I want to look at global issues and work towards global unity to address those most impacted by social issues, such as those in the global south.
Laurel Mccormack, Individuals, Groups, and Families concentration
Peter Petrella Fellowship for the School of Social Work
The Peter Petrella fund supports fellowships for incoming or continuing graduate students enrolled full-time in the School of Social Work. Students may be incoming or continuing and must demonstrate academic achievement. Priority will be given to students who demonstrate financial need.
Sarah Gunn, Individuals, Groups, and Families concentration
I am delighted to be the chosen recipient of this fellowship. It will help me pay for books, tuition, and other school supplies, lessening financial stress for my final year and allowing me to focus entirely on my schoolwork and career path. I have an extensive background of working with at-risk youth, and I look forward to continuing this work through internships and my job at the Boys and Girls Club, an organization I have spent years with, which also helped guide me to my career in social work. My future professional goals are based on those of the club -- helping youth become successful, productive members of society.
Shirley & Howard Dickstein Scholarship Fund
This scholarship was established by Shirley and Howard Dickstein to assist students with their expenses while attending school.
Sarah Abdelrehim, Individuals, Groups & Family Practice concentration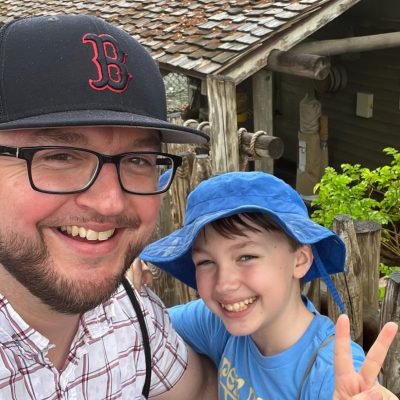 Raymond Binkowski Jr, Individuals, Groups, and Families concentration
As a non-traditional student and lifelong learner, the trajectory of my academic experience has been atypical. I am very grateful for the support which will benefit my process not only as a student, but as a parent, a person in long-term recovery, a clinician, a son, a brother, and a mentor. The work that I do is in service of families, specifically with teenagers presenting issues involving trauma, mental health, other behavioral concerns, and substance use. Support for myself and my family in turn helps to support planting seeds in this work in fostering introspection and self-reflection for such youth. This not only serves children and families, but also has helped to instill ongoing development which has helped me to become more informed and better skilled in handling adversity.
---