SOCIAL CURRENT® ANNOUNCES APPOINTMENT OF DR. CRISTINA MOGRO-WILSON OF UCONN SCHOOL OF SOCIAL WORK AS EDITOR-IN-CHIEF FOR FAMILIES IN SOCIETY JOURNAL
Dr. Mogro-Wilson to Succeed Dr. Sondra Fogel, Who Helmed FIS For the Past Seven Years
WASHINGTON, D.C. -- Social Current, formerly the Alliance for Strong Families and Communities and the Council on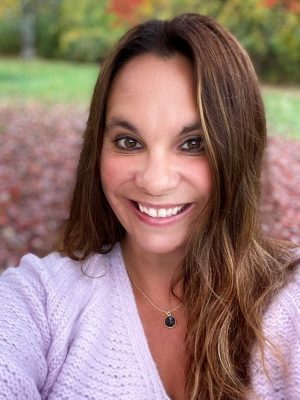 Accreditation, today announced the selection of Dr. Cristina Mogro-Wilson to serve as Editor-in-Chief of the Families in Society (FIS) journal, which was previously led by Dr. Sondra Fogel, who served as Editor-In-Chief for the past seven years.
Families in Society: The Journal of Contemporary Social Services has been a core journal in social work research for over 100 years. Launched in 1920 by Mary E. Richmond, a pioneer in the field and the founder of social casework, the journal built a knowledge base for the first systematized approaches to the practice of social work and has been stewarded over the years by the Alliance for Strong Families and Communities. Families in Society is published in partnership with SAGE Publishing.
"We are thrilled to welcome Dr. Mogro-Wilson, whose work as a recognized Latina scholar and expert in health disparities and culturally-responsive practice and education in racial minority populations will greatly inform the future direction of FIS," noted Dr. Jody Levison-Johnson, president and CEO of Social Current. "Addressing the challenges that families face today, including socio-economic disparities, racism, substance misuse and behavioral health disorders, requires an evidence-informed approach that is grounded in social change through the lens of advancing equity. Dr. Mogro-Wilson's body of work is uniquely attuned to addressing these vital issues and aligns closely with Social Current's commitment to advancing equitable solutions to society's toughest challenges through collaboration, innovation, policy and practice excellence."
"As a Latina social worker, I value social justice and am committed to advancing equity," noted Dr. Mogro-Wilson. "I look forward to working with the FIS team of scholars to increase the vitality and relevance of FIS though diverse representation in advisory board members, peer reviewers, manuscript authors, and – importantly - the readership. The art, science, and practice of social work are such important elements of the discipline because they can strengthen families and communities and help all people achieve their full potential. That's why inclusiveness, transparency, and authenticity in FIS scholarship will help advance transformational research and practice, which in turn supports efforts to ensure everyone experiences well-being and opportunity."
Dr. Mogro-Wilson received her MSW from the University of Michigan, with a focus on practice with children, youth, and families in 2003, followed by her PhD from the University at Albany, School of Social Welfare in 2007. Most recently, she has served as Assistant Professor in Residence at the UCONN Health Center in the School of Medicine, Department of Pediatrics from 2007-2009, transitioning to the School of Social Work (SSW) tenure-related tracks, achieving tenure in 2015 as an Associate Professor in SSW. As of August 2022, Dr. Mogro-Wilson will be a full Professor at SSW.
She served as the director for the Puerto Rican and Latin@ Studies Project (PRLSP) from 2015-2017, leading them to sustainable achievements in the acquisition of research grants and the development of a bilingual/bicultural MSW program. The PRLSP has been referenced and used as a model in various arenas such as the Council on Social Work Education (CSWE) and different social work programs throughout the nation.
From 2019-2022, she served as research director for the University Center for Excellence in Developmental Disabilities (UCEDD) with a focus on supporting design and implementation of applied qualitative and quantitative research projects; the development of research proposals to secure private, state, and federal funding to sustain and grow the UCEDD's research and evaluation agenda; and the development of policy analysis related to programs demonstrating the full inclusion of people with disabilities in education, work, and community life.
Dr. Mogro-Wilson's publishing experience includes serving as an editorial advisory board member and more recently as an associate editor for Families and Society and Journal of Social Work Education (JSWE), which is the flagship journal for CSWE. She co-edited a special issue of JSWE on Teaching, Field Instruction and Administration in the Time of Pandemic or Natural Disaster, with Danielle Parrish and Nalini Negi during the COVID pandemic, co-authoring an editorial on the hidden cost of caregiving during the pandemic. As a Graduate Faulty Representative and member of the National Nominating Committee and Council on Publications for CSWE from 2018-2021, she also worked to ensure anti-racist and diverse representative content in CSWE publications.
"We are confident that Dr. Mogro-Wilson will build on the legacy launched by FIS founder Mary E. Richmond and the many who have helmed the journal since," added Dr. Levison-Johnson. "A special thank you goes out to Dr. Sondra Fogel who has stewarded FIS for the past seven years, mentoring Dr. Mogro-Wilson and other scholars in the pursuit of academic excellence in the field of social work practice, policy, and research."
For more information on a subscription to Families in Society, please contact Kirstin Anderson at kanderson@social-current.org.
---